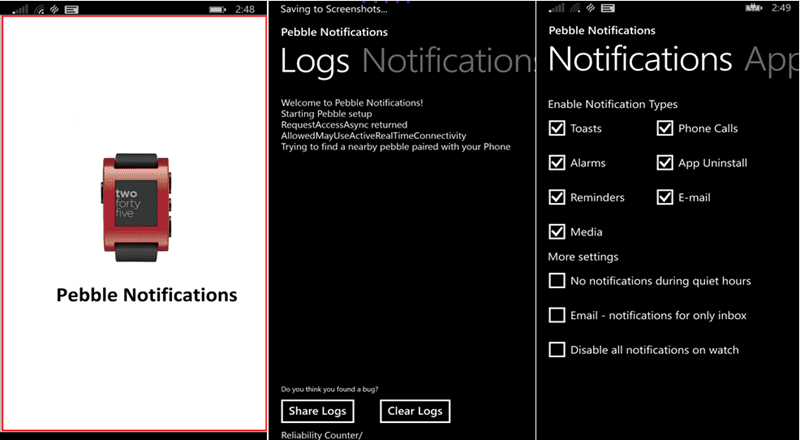 We reported exclusively yesterday on the Microsoft internal demonstration Pebble notification app (above) and wondered if it would lead to an actual app which would allow Pebble smart watches to sync with Windows Phones.
Now the WC reports that Microsoft has been negotiating for years with Pebble regarding Windows Phone support, and has not only demonstrated (with a working app) that the Windows Phone has what it takes, but offered to build and support the app for free.
Microsoft also offered to cross sell Pebble smart watches in Microsoft stores and promote the devices in other ways, much the way we are seeing currently with Fitbit and Microsoft (which is why I am wearing a fitbit now).
Apparently the roadblock is the Pebble CEO Eric Migicovsky who is not a fan of Windows Phone, and clearly lacks good business sense also.
Like many other Silicon Valley CEOs he would rather see Microsoft dead than support their customers.
Given the news I can only hope Pebble is also not long for the world.  In a symbolic protest I suggest our readers downvote their recent Reddit AMA, where he clearly lied about his support for Windows Phone, saying:
We do not have an official app for Windows Phone but there are multiple developers working on non official apps and we are helping them.
Given that they could have had a fully working app for free I do not see much help going on.