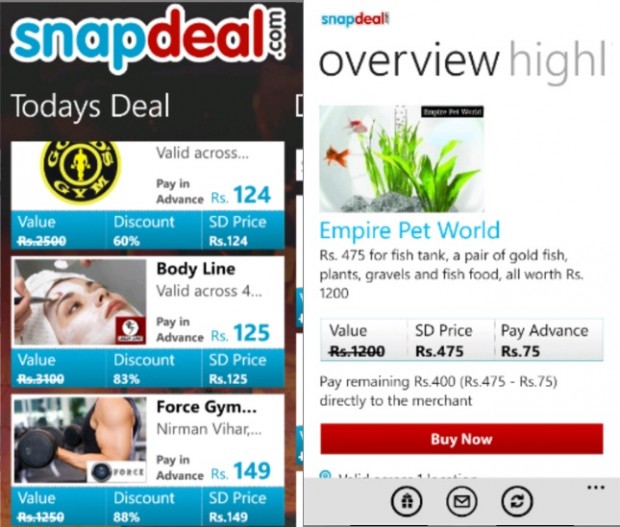 It seems Microsoft India's Windows Phone developer efforts are paying off now. In the past 3-4 days, almost 10 high profile apps got released in Indian Windows Phone Marketplace. Snapdeal.com is an Indian equivalent of Groupon. You can now find great deals in India from your Windows Phone itself !
App Description:
Snapdeal aims at making life more fun for consumers. Being India's best daily deals website, we bring to you up to 90% discounts on dining, health and beauty services, branded products, travel and more. Our vision is to make Snapdeal your engine of discovery for what to do, eat and buy in your city. With daily deals in close to 100 cities, we ensure that we reach consumers in every nook and corner of the country.
Download the app here from the marketplace. If you want to see more local Indian apps, what would be them ?? Let us know in the comments section below.