Studio MDHR's run and gun sensation Cuphead has invaded Snapchat via a new lens introduced by the company. This particular lens brings characters Cuphead and Mugman onto the screen, who will proceed to start shooting a person in the frame, according to The Verge.
If you attempt to stop them both from shooting, they'll die in a similar fashion as they do in the game, with animations of their ghosts rising to the top of the screen and "You Died!" text appearing. In addition to Cuphead, a new lens for a monster from the game Don't Starve has arrived as well, allowing users to interact with the screen and throw a bone for the monster to f0llow.
Snap partnered with these developers to design the AR effects in an effort to increase interactivity and hopefully attract more people to the app. Yeah, it's a bit contrived and it'll be a short-lived gimmick, but it just might be enough to get users to try out the app for a minute.
You can access these lenses for the next 24 hours by scanning the Snapcodes below.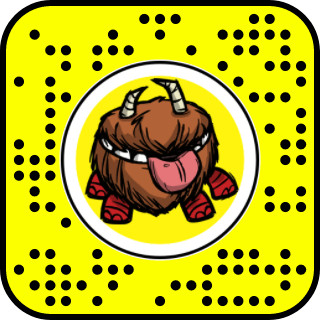 Via: The Verge