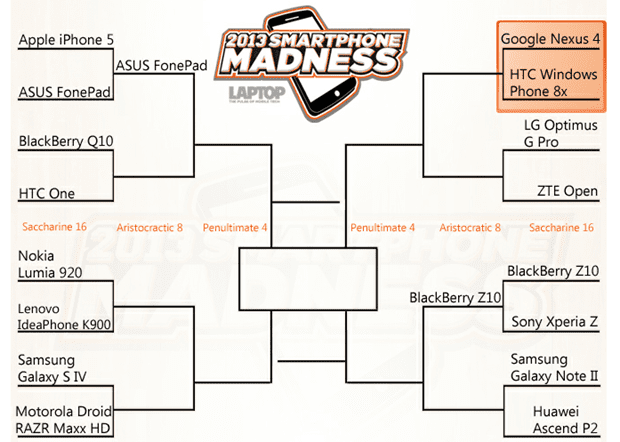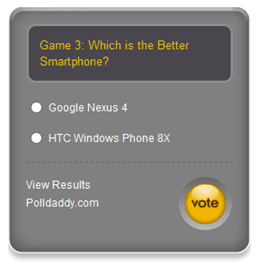 It's that time of the year again when Laptop Magazine runs their yearly play-off between the biggest smartphones of the day.  Last year Windows Phone fans turned out in resounding numbers, defeating all comers and resulting in an all-windows phone play-off between the Nokia Lumia 900 and Nokia Lumia 710.
This year we have some massive heavyweights again, in the form of the  Samsung Galaxy S 4 and Google Nexus 4, but also have some powerful ammunition ourselves, with the Nokia Lumia 920 and HTC 8X representing.
Today the HTC 8X is up against the Google Nexus 4, Google's attempt to scupper the market for high end Windows Phones by releasing an iPhone clone without any profit margin. Let them know which is the superior handset by voting at Laptop Magazine here.
At the time of writing we are about 200 votes short, but I am sure we can rectify that in a jiffy.
Update: The poll seems to have closed minutes after I posted the article.  I am sure we will do better next time.
Thanks Arun for the tip.