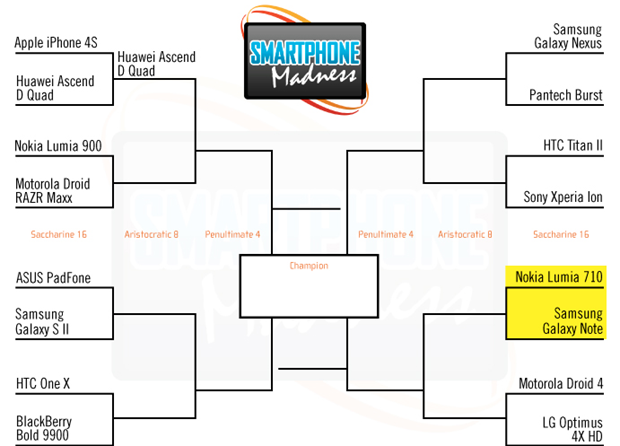 Forget March Madness! Laptop Magazine's smartphone madness is back, where they pit popular smartphones against each other.
Last year we did quite well, until those nasty webOS folk started cheating. Look where they are now 🙂
This year the iPhone has already been eliminated, and the Nokia Lumia 710 is up against the Samsung Galaxy Note.
Show your love for Windows Phone by voting for the Lumia 710 here.
Thanks MarcXW  for the tip.