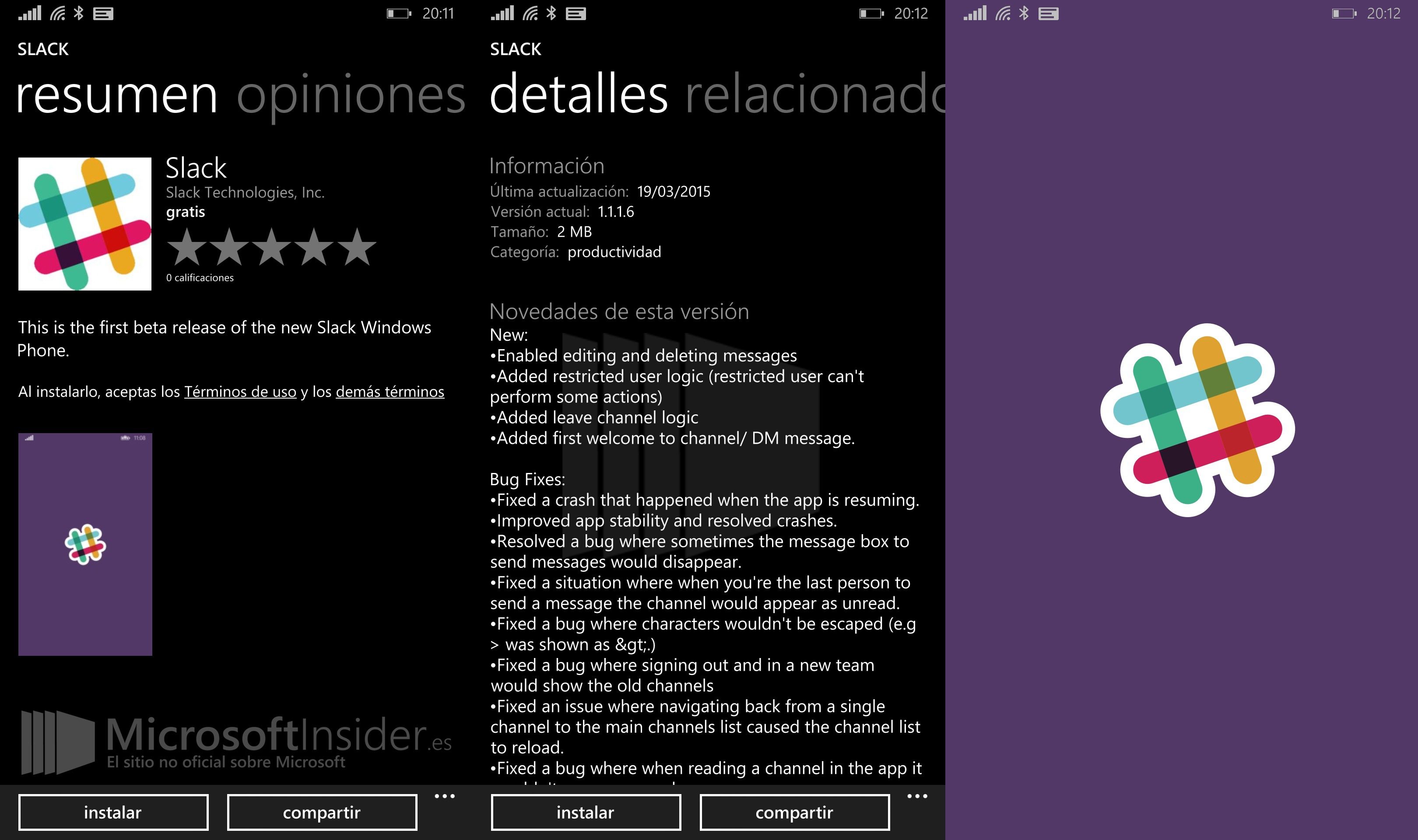 Slack is a very popular collaboration suite that we know is heading to Windows Phone at present.
Now MicrosoftInsider.es have uncovered the app in the store, letting us get a peek of what's coming.
The powerful service lets users work together using messages, files, comments, video and includes an advanced scripting feature.
The Windows Phone beta has last been updated around 2 weeks ago, and the fact that its already on version 1.1.1.6 suggests that we will not have much longer to wait.