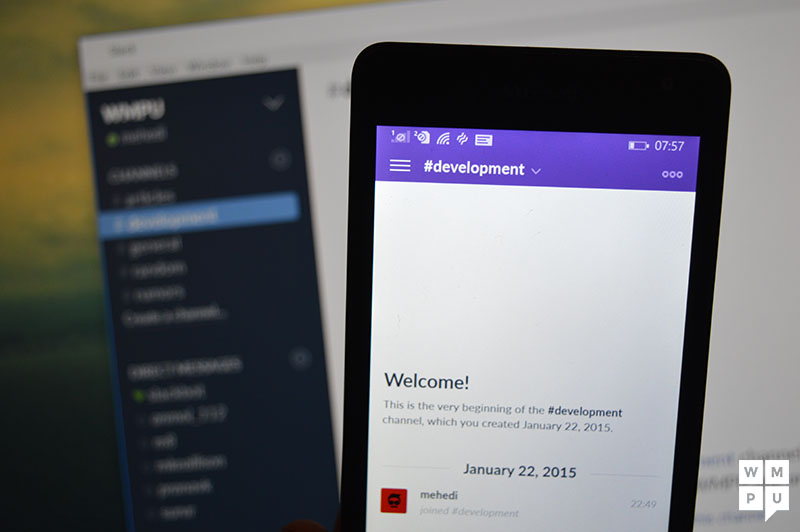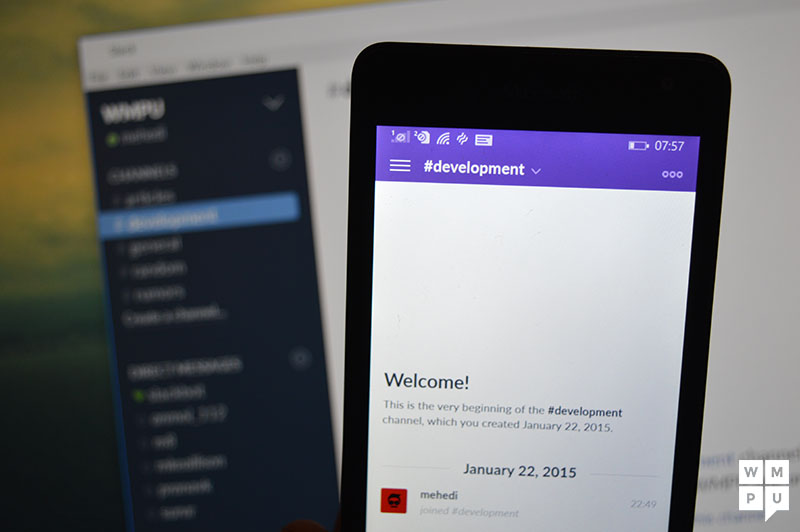 Slack just sent out an update to their Windows Phone app. It's not quite at the level of iOS and Android native slack apps, nor is it as good as the web, but slowly it is inching towards completion.
The Windows Store link doesn't have much of a change log, but the Official Slack website lists quite a few changes. Auto complete and copy and paste are the only new features added but Slack fixes a few bugs that may or may not(depending on your use-cases) hugely affect your Slack experience.
Here's the full change log below:
WHAT'S FIXED
Fixed an issue where users were not prompted to join an existing team if they didn't have an account yet
Fixed an issue where activating two factor authentication made signing back in difficult
Fixed an issue where new messages from closed direct messages might not be added to the channel list properly
Fixed an issue where attachments did not always display action links
Fixed more things
Minor UI enhancements
WHAT'S NEW
Auto-complete for @ user mentions, channel mentions and emoji
Added copy message text option to message context menu (shows dialog where you can directly select text).
In case you're wondering why it works this way: 1) Windows Phone doesn't let us directly add text to the clipboard and 2) because of how messages are displayed with formatting, direct text selection is not possible. The popup displays unformatted text which can be directly selected & copied.
KNOWN ISSUES
Messages cannot be sent while disconnected. In the future we plan to have better handling for queueing messages sent, but for now the send button should be disabled when there isn't a connection available.
Note: A few people have seen messages get sent multiple times if there are connectivity issues.
TO DO LIST
Performance improvements – it can always be better
Slash commands with auto-complete
Animated gifs – We love them, but unfortunately support is lacking in the Windows Phone image control. We're working on a solution. ?
Adding reactions & a fancy emoji picker
Starring and viewing starred items
Commenting on files
Search
Mulit-team support
Offline support
Channel Info pane
More integration with Windows Phone specific features
Download Slack for Windows Phone from the link below.