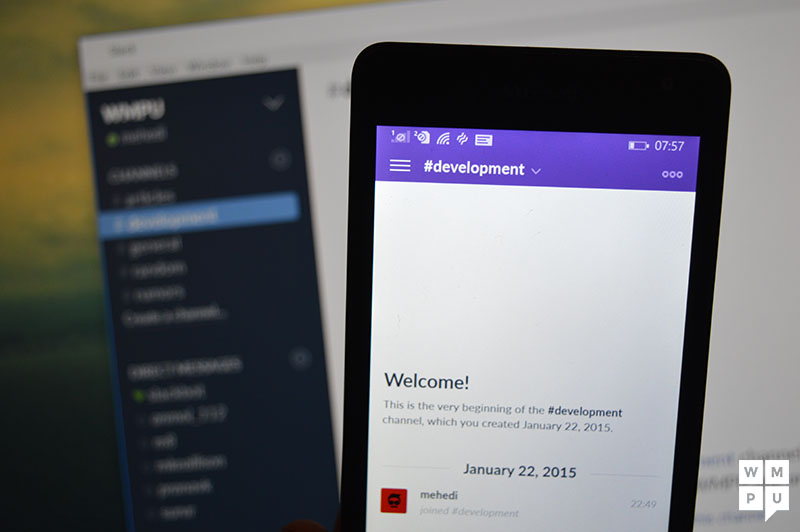 Slack beta app for Windows Phone devices today received an updated in Store to version 2016.311.0.0.
The update addresses one of the biggest issues with the Slack app, for me at least, which is slow reconnects when multi-tasking which makes it feel like the app is very sluggish.
The update also brings a number of other features. See Slack's changelog below:
WHAT'S NEW
Reconnecting is faster. It could be a bit sluggish in the past. But we greased that slug, and now it's not only faster, but more reliable, and much happier.
For paid teams that have User groups (like @team @wp-users or @smart-people), these User Groups are now supported in the beta app.
Added support for an big upcoming. Well, not "big" big. Just "bigger".
WHAT'S FIXED
Fixed: Some bugs with error messages that rendered them more plentiful and less useful than was desirable.
Fixed: You can formally now find people by last name when starting a new conversation.
Any speculation about the "big" upcoming feature can be left in the comments below. Possibly VOIP phone call support?
Download Slack Beta for Windows Phone from the store link below.