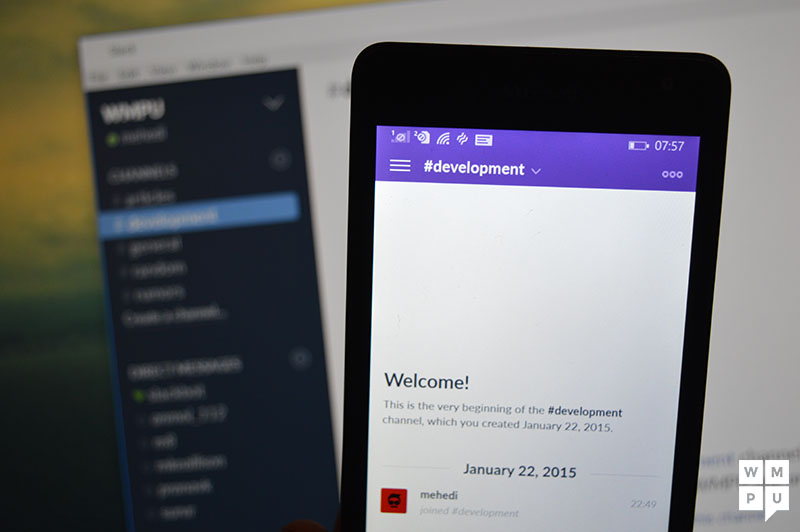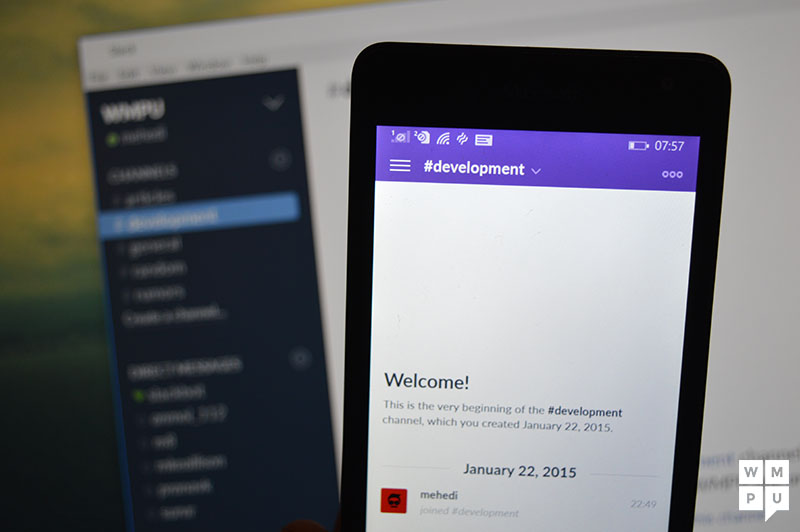 Slack just sent out an update to their Windows Phone app. The update brings support for animated gifs, which users of Slack will know is actually a major business feature 😉 It also brings support for in-app downloads, improved handling of Slackbot messages and many fixes and improvements.
Here's the full change log below:
WHAT'S NEW

In-app downloads
Improved handling of Slackbot messages
Experimental support for animated gifs (can be enabled in Settings – it may impact scrolling performance depending on device and number of images animating)

WHAT'S FIXED

Fixed connectivity issues some devices were having
Fixed some issues with selecting users & inviting users to group messages
Fixed an issue where keyboard did not properly display after resuming on authentication screen
Improved performance on loading large direct message user lists
Fixed various other crashes that have been reported

KNOWN ISSUES

Messages cannot be sent while disconected. In the future we plan to have better handling for queueing messages sent, but for now the send button should be disabled when there isn't a connection available.

TODO LIST

Mulit-team support – several people have requested multi-team support and we're working on it :+1:
Performance improvements – it can always be better
Starring and viewing starred items
Commenting on files
Search
Offline support
Channel Info pane
More integration with Windows Phone specific features
Download Slack for Windows Phone from the link below.
Developer:
‪Slack Technologies Inc.‬