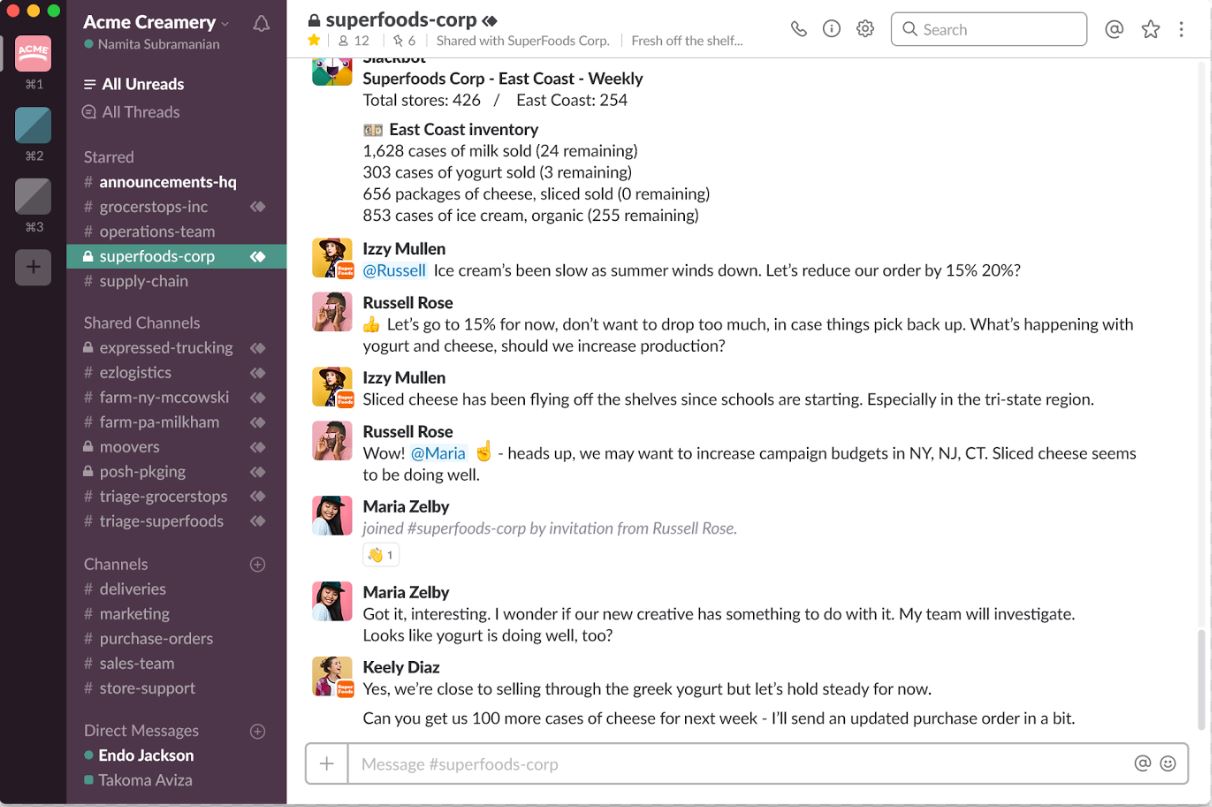 Back in September last year, Slack announced a new brand new feature called Shared Channels which connects two separate organizations, creating a common channel for both sides to make use of Slack's features and platform integrations when working together. Shared Channel differs from Guest Access which keeps admin control limited to one party. While Microsoft Teams, Slack's primary competitor is still working on full Guess Access feature, Slack today announced a major update to its Shared Channel feature. Read about it below.
Slack's new Private Shared Channels will allow organizations to have collaboration with others involving classified information. With the new feature, admins can now choose whether a specific shared channel is public or private for their respective workspace. This means that a Shared Channel can be public or private on both workspaces, or public on one side and private on the other.
Slack today announced new Administration section to provide admins with a consolidated way to manage Shared Channels for their workspace. With the new section, admins can do the following:
View all of the external workspaces their workspace is connected to
See how many—and which—channels are shared with each workspace
Create new shared channels
View pending shared channels invitations
Stop sharing any or all shared channels
Slack today also announced a new Enterprise Grid feature for standard channels. This new feature will offer the ability to make channels default (everyone added) with option to make membership mandatory, as well as the ability to manage posting privileges so only admins or specific team members can post (with the option to allow team members to thread) so channels don't get noisy.