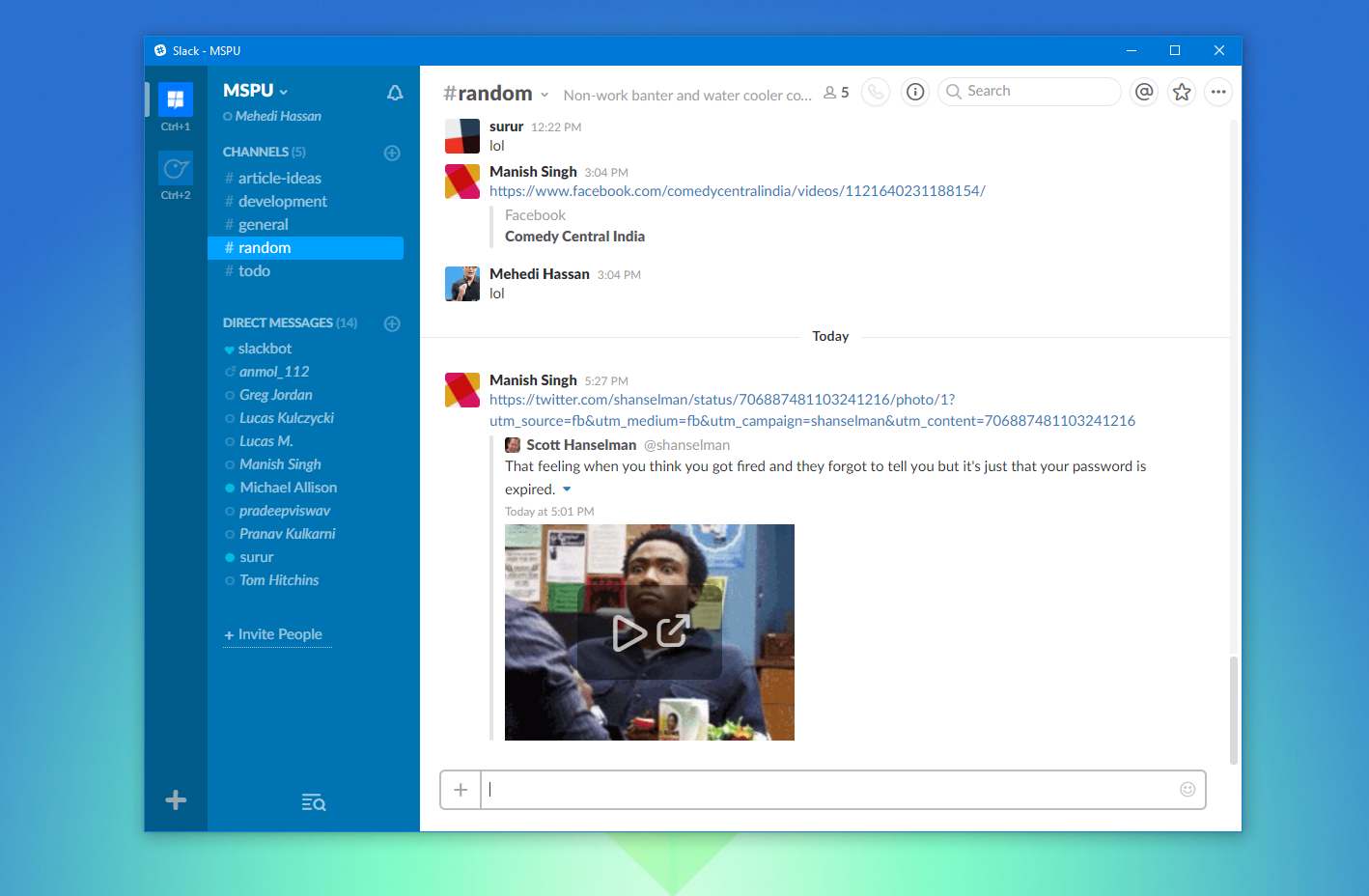 Slack today released a new update for its official Windows app. With the latest update, the company is introducing some bug fixes and improvements. Here is the changelog for Slack 2.0.1:
Many folks using a Windows Basic theme found their Alt-Tab menu overrun by notification windows, which have since been dispatched. To those folks: we are terribly sorry.
If your administrator had set up a session timeout, when it expired you'd be placed on a blank white screen rather than the sign in page. Serene (but not in a good way).
Slack would not load (and instead show a cryptic message) to those who had soft linked their AppData folder. This time we'll sleuth around for the real path, and get you to the right place (Slack).
For those unfamiliar with Slack, it's a communication service for businesses or teams which is available on Windows, Windows Phone, OS X, Android, iOS, and Linux. If your company or team already uses Slack, make sure to download the latest update from here.