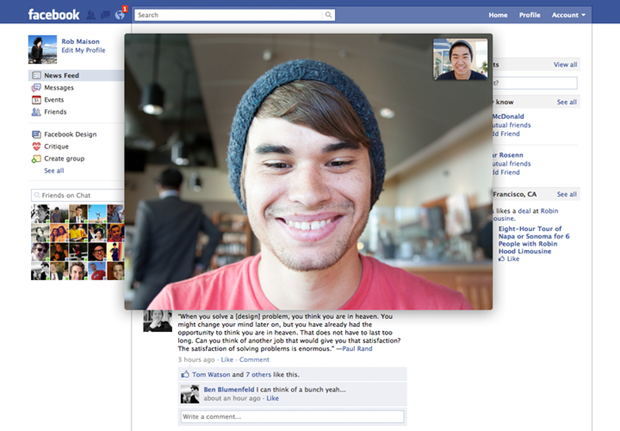 With today's announcement Microsoft's $8.5 billion investment in Skype is pretty much validated, not simply because Skype will now integrated with the most popular social network in the world, but also because Skype provided something indispensible to Facebook – a fully mature and trusted service with a real brand name, making the combination more than just another service for Facebook but in fact elevating both brands,
This is not something Facebook could just have achieved by launching its own service, as I am sure Google will soon find out when they attempt to expand to a wider audience with Buzz +1.  It gets Facebook up to an instant running start, and finally gives Microsoft a real stake in Facebook, much more than their 2% currently is worth.
As Microsoft integrates Skype into their own properties the service will suddenly be everywhere that matters, boosting the network effect tremendously and likely cementing it as the only real Video Calling service that matters.
Skype is not yet integrated into Windows Phone, but the best possible way to leverage Microsoft's new crown jewel is to make Skype the default way of making video calls in Windows Phone 7, completely erasing the line between desktop and handheld with a truly cross platform solution.
Do our readers agree that Skype should become the video calling solution on Windows Phone 7? Let us know below.