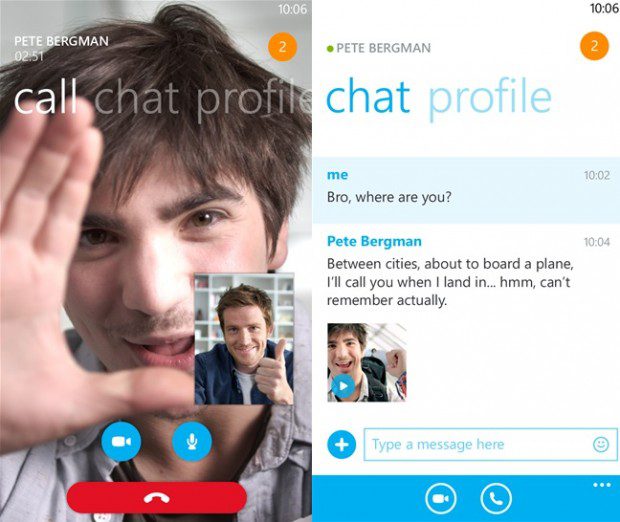 Microsoft today updated the Skype app for Windows Phone 8 devices to version 2.13. This new update brings the much needed performance improvements to the app. Microsoft has made a significant improvement to the time it takes for the app and your recent conversations to load when you start up Skype from the tile.
Also, you the app now supports copy and paste for instant messaging conversations. You can now press and hold an IM message, select copy and paste it to where you need it. Microsoft has also made some improvements in the accessibility area, they now have a high contrast mode in the app. Another significant announcement is that, Skype for Windows Phone is now available in China following Microsoft's strategic partnership in the region with Guangming Founder.
Find the update in the Windows Phone Store.
Source: Skype