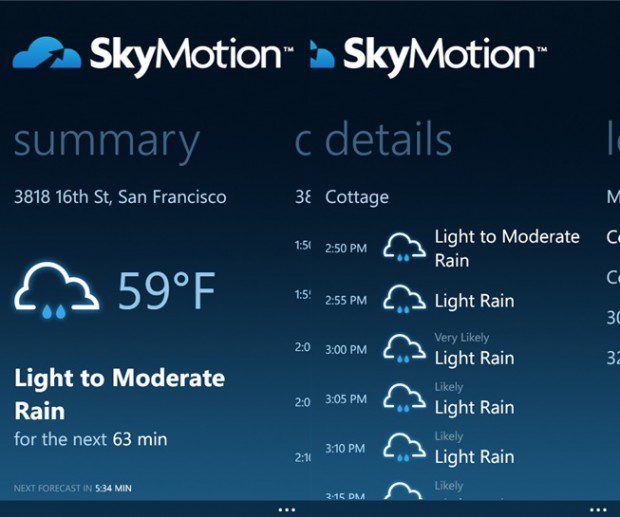 SkyMotion weather app is now available for Windows Phone users. This app lets you know exactly when precipitation will start and end for your exact location. Plan the next 2 hours with precise knowledge of how precipitation will impact you, your family or your business. The only downside of this app is that it is available only in US and Canada for now.
Features:
• Accurate Minute-by-Minute Precipitation Schedule
• Forecasts Rain, Snow, Freezing Rain, Ice Pellets and Hail
• Live Tile Support
• Interactive Weather Data Received in Real-Time
• Data available in Fahrenheit or Celsius
• Save & Personalize Unlimited Number of Locations as Favorites
• Available in 16,000,000 Zones Across the Contiguous United States and Canada
Download it for free from Windows Phone Store here.
Source: SkyMotion