Look up at night time and check out that bright object: is it a planet, a star or an airplane? If it is a blinking light, the chances are it is an airplane. Otherwise, you can use the new redesigned 3D SkyMap app to find out what it is.
Version 2 of SkyMap was recently released to the Windows Phone Marketplace. It brings a completely new and modern graphics experience: a simulated virtual reality display of the night sky using a realistic Milky Way background and over 70 famous constellations drawings based on Johannes Hevelius's work.
The latest version, 2.2 allows to pin the Sun, Moon and brightest planets (Jupiter and Venus) to the phone's screen using live tiles that shows information about the sky object (rise and set times, moon phase, magnitude). The point to sky feature becomes even more useful than before with the ability to search for a sky object; SkyMap shows the direction to easily locate the objects in the sky.
SkyMap is a live planetarium for windows phone. It enables you to point your phone at the sky and see what stars, constellations, planets or deep space objects are out there in real time.
SkyMap exposes a large collection of over 110000 sky objects. It's very easy to use for any viewpoint, time and location on Earth: it determines your location automatically, supports pinch to zoom for more details and provides a highly customizable map.
Find out the position of the sun and planets on the date when you were born.
Learn and discover the Universe with this app! Or use it as a tool to teach your children about the mythology and stories related to the night sky. Show them the constellation drawings and ask them to find Jupiter or some other bright planet or star.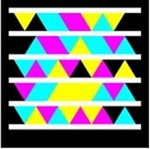 This new version takes advantage of more Mango (Windows Phone v7.5) features. The old map engine based on Silverlight was replaced by a real time and better XNA map rendering. It also, uses the compass sensor.
And, you can also use this application to see if the planets will align or not on Dec 21st, 2012. If they don't align, then we're saved – it's not going to be the end of the world.
The full version is $ 1.29 or you can use it for free with ads and a few limitations.