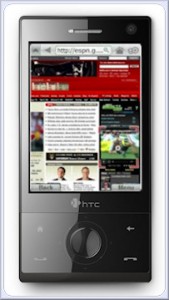 Skyfire is now finally available on devices with screen resolutions above QVGA. The service now works without any registration and as a direct download, and while it is still mainly aimed at USA, Canada and UK, anyone can now try and give it a go.
The new version is now version 0.85, and while, as mentioned earlier, it now supports devices with VGA screens, it will still not work on WVGA devices like the SE Xperia X1.
Even on VGA devices however it does not make good use of the increased screen resolution, and everything appears fuzzy and low resolution until one zooms in. The service did however work as promised, making quick work of Flash sites like Youtube.
Download the browser and judge for yourself by visiting their website at get.skyfire.com from your mobile browser.