Its a bit late, but Sky, the largest satellite TV provider in UK, has finally acknowledged the existence of Windows Mobile.
They have finally released a Remote Record client for Windows Mobile, allowing one to access program listings from anywhere and set recordings.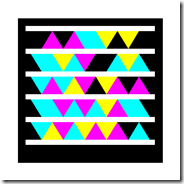 The software seems a simple adaptation of their Nokia client, but appears even easier to use that the on screen menus on the TV due to the ease of use of the touch screen.
The software also ties into Sky's news service, and again would seem to be optimised more for a D-pad than touch screen use, but still works pretty well.
The software can be downloaded from here or use your Microsoft tag (gettag.mobi).
See a collection of screenshots below.