SitoHD app for windows phone is a free service that lets you bring all your photos from a website made with SitoHD and see them on just about ANY screen.
Features: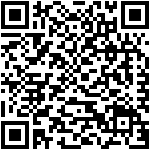 Your photos are always up-to-date because SitoHD sync with the online website.
Maintains your photos at their highest resolution.
Your Photos are the star — no distracting advertising or pop-ups to get in your way.
Swipe quickly through page after page of pictures.
Ones pics are downloaded, it works with no internet.
Please visit SitoHD.com for more information about SitoHD. You can suggest improvements, report problems, or provide other feedback from within the app, at our website, by email at [email protected] We'd love to hear from you.
Download it here or use the  QR code.