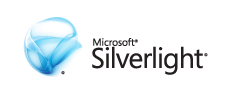 As BUILD conference was going on past week, some developers started expressing their feelings on Silverlight as "Silverlight Is Dead". Its not new to Silverlight as similar situation happened after PDC last year and Microsoft arranged a separate event headed by Scott Guthrie to show some features of next version of Silverlight to put these foul stories to rest. Tired of these stories,  Vikram Pendse, Silverlight MVP and also an IBM employee have posted his own views on Silverlight. Here are some of them,
Few points I would like to take up for discussion –

Why people want every time a commitment from Microsoft Senior representatives like Scott Gu or Steve Ballmer to come on stage and explicitly say that "Silverlight is not dead !!" ? – Same for WPF and other technologies.
Unless one technology is not dead, New and enhanced things never comes up..I mean do you still want Visual Basic 6 if I show you strength of VB.NET or WPF for that matter. Why people are not shouting when Classical ASP,VB6 etc gone dead ? Because there was a need of .NET/WPF somewhere and that's why they are present today. Same is the case for HTML5,Metrofy Apps and WinRT
Its a long post discussing many stuff on current state of Silverlight in Microsoft's developer stack, etc, with the conclusion as follows,
I wrote all this to just trigger positive thought process instead of just shouting and spreading death news of Silverlight. Some things I know you have in mind and which are not clear,but frankly for some of the things even I also don't have answers and clear vision since this is all a preview platform.

Picture will be more clear when entire platform will go to Beta and then RTM mode.So till the time instead of wasting time in nonsense discussion..lets focus and new Metro UI App using XAML, New HTML5 + JS platform,New Visual Studio 2011 and .NET 4.5 and lets get some good hold on that before making final judgment on Silverlight's future.

In some of the section above I may sound arrogant and away from subject, but intention of this post is to keep positive focus about platform and build healthy and non biased thought process.

So..Silverlight is dead ? Look back..Think again..Do analysis,spend some time on new platform and then jump to conclusion.

Remember ! Blogs,Forum comments or News blogs people does not deal with your actual client, They are not real decision maker. Its only you and you and you who will take a call on your App Development platform and for Silverlight..lets Microsoft decide on that..It will be better !
His post is worth a read. Read it here.