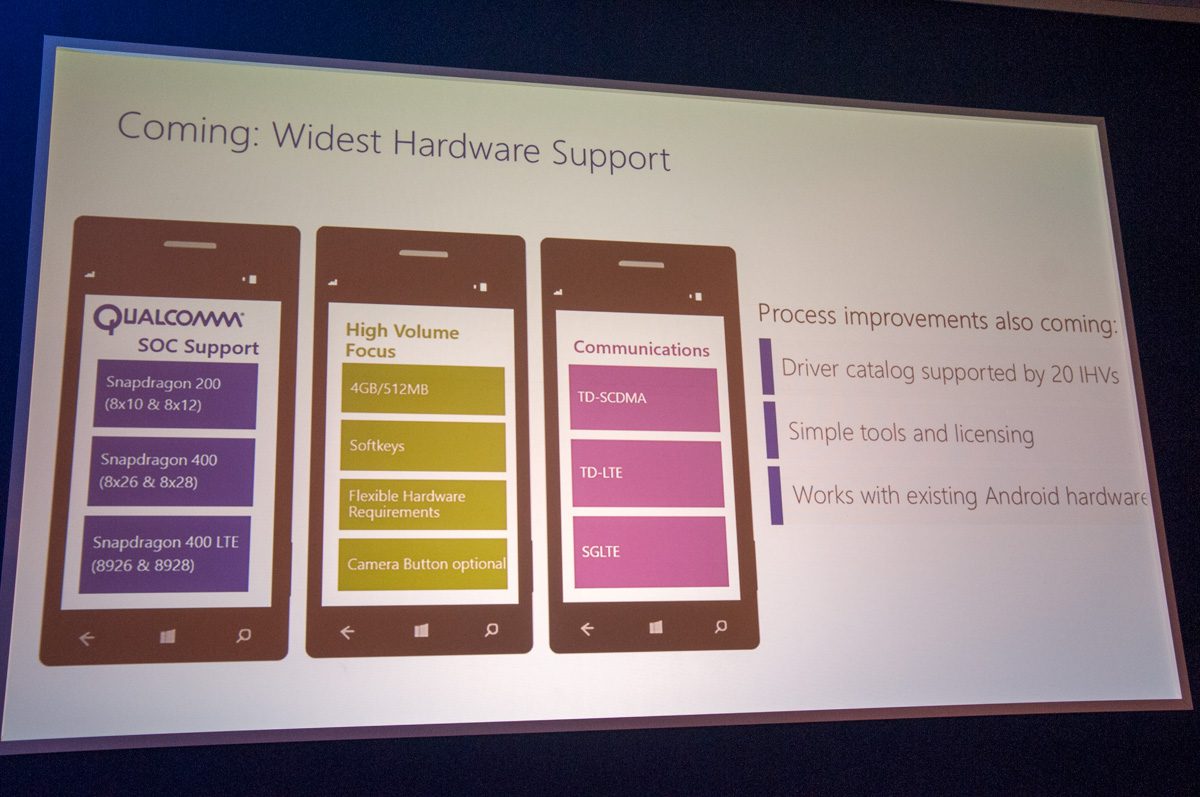 At MWC, Microsoft announced the widest hardware support for Windows Phone platform with support for new range of Qualcomm SoC's starting from Snapdragon 200 in the bottom. Microsoft also announced that OEMs can use the Qualcomm reference design program for building Windows Phone devices. Even after 3 years of its release, Microsoft's Windows Phone platform still runs only on Qualcomm SoCs. In the beginning years, it was reasonable to focus on one type of SoC to optimize OS performance. I think its time for Microsoft to support SoCs by different vendors. Here are some of the SoC vendors Microsoft needs to support to further widen their hardware support.
MediaTek – One of the most popular SoC vendor for smartphones in emerging markets. MediaTek chipsets far outsells Qualcomm Snapdragons in China, India and other countries. Most of the OEMs Microsoft announced during MWC like Karbonn, Xolo, Gionee sells devices based on MediaTek. MediaTek offers SoCs which are cheaper than Qualcomm offerings with more or less same performance levels.
Samsung Exynos – Samsung is now trying to use its in-house Exynos processors in more smartphones. Even their latest Galaxy S5 variant comes in both Qualcomm and Exynos variants since Samsung can sell Exynos variants at lesser price points with higher margin.
Huawei's in-house CPU – Huawei which is one of the leading smartphone vendors in the world is using its in-house CPUs in many of its products. They do it to sell their devices at lesser price points with higher margin.
Intel – Intel, which is the undisputed leader in desktop CPU market is now coming back in the mobile market with chipsets LTE, etc,. Intel is now aggressively pushing its mobile chips among OEMs such as Asus.
Hopefully, Microsoft can address this expanded SoC vendor support issue soon. What do you think?