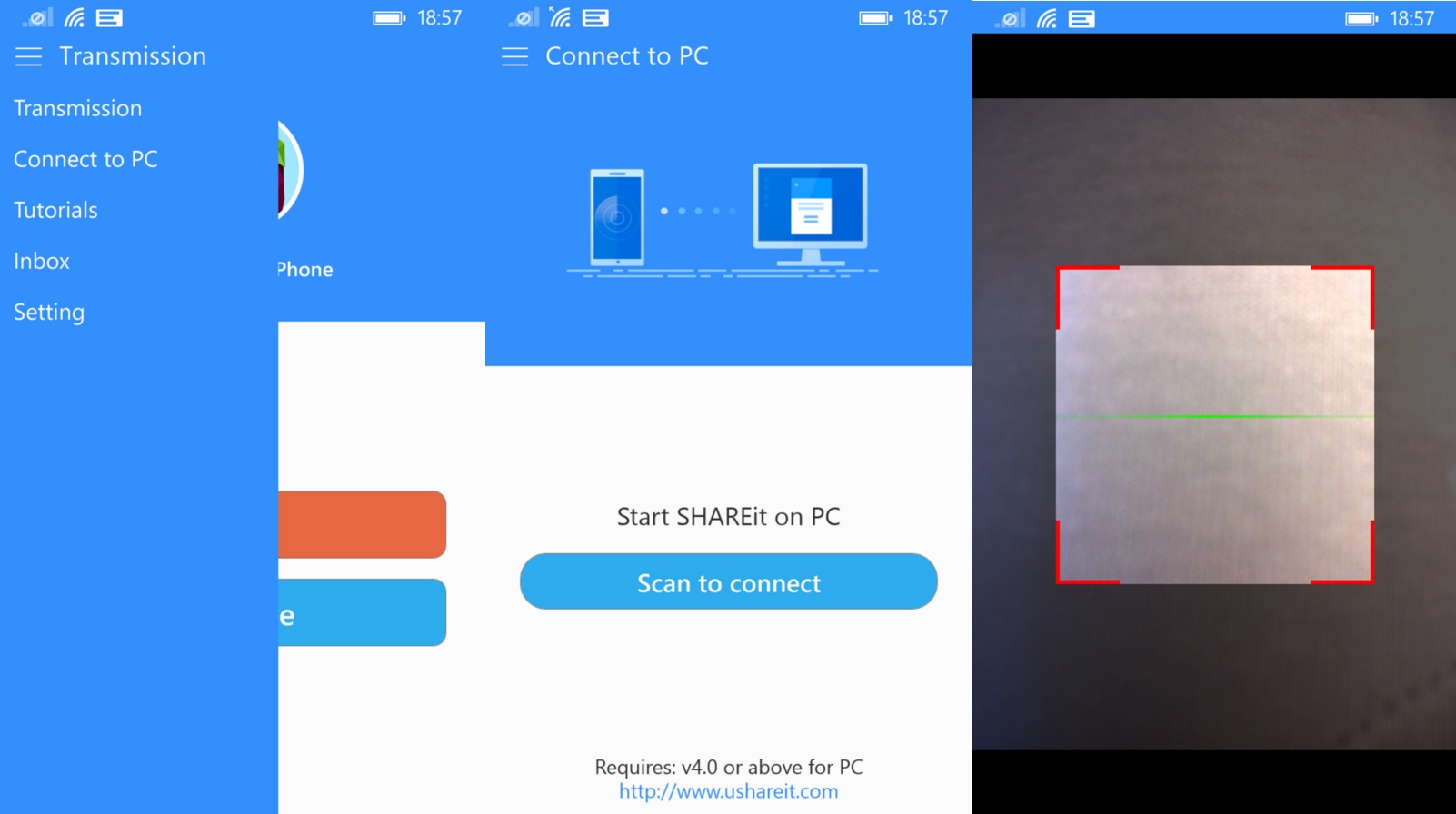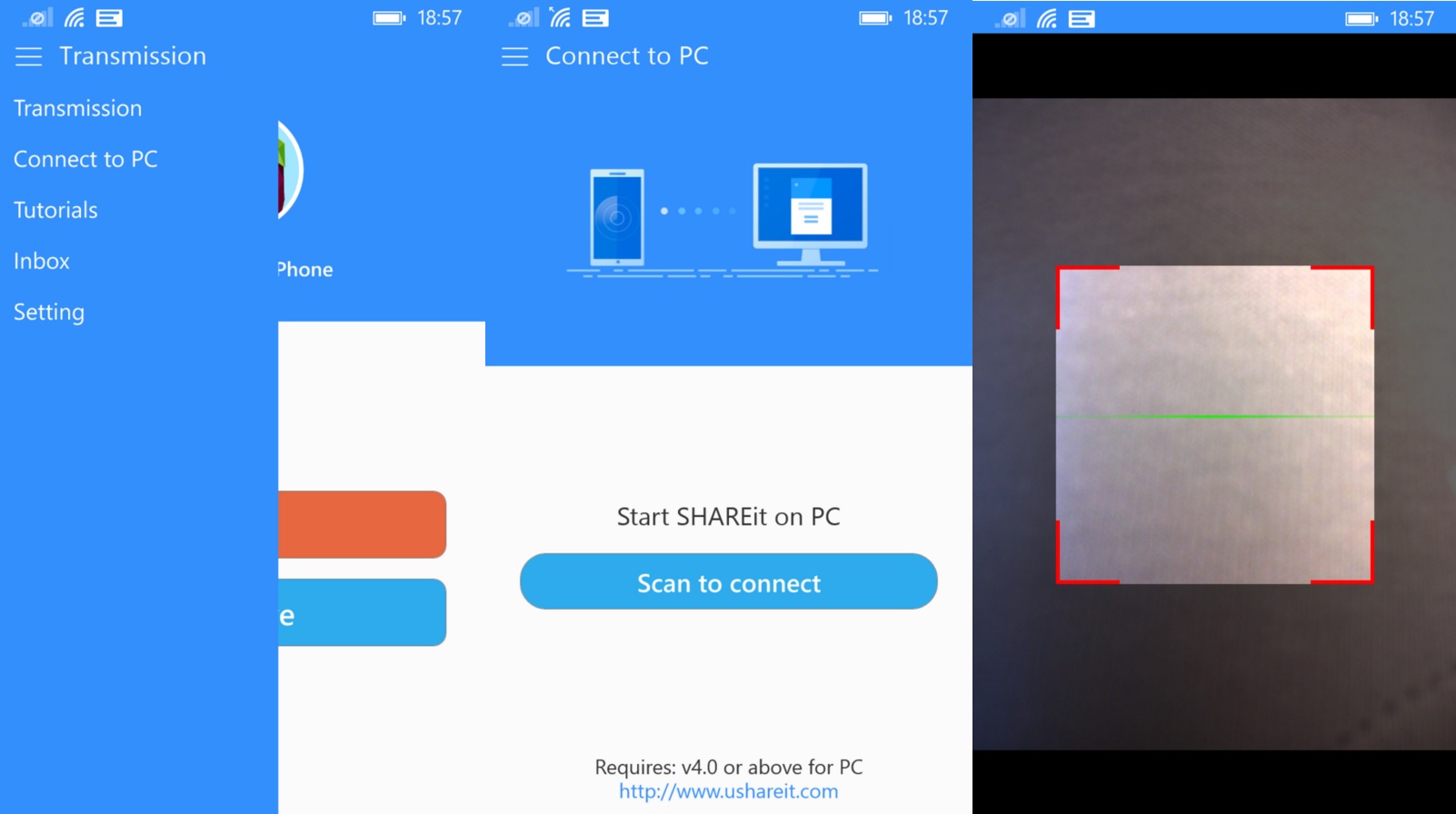 Popular file sharing app SHAREit was recently updated for Windows Phone 8.1 devices to v1.7.0. This update brings the popular "Connect to PC" feature which was already available for Windows 10 Mobile devices to WP8.1 devices.
"Connect to PC" features allows you to transfer files between phone and PC. When you want to connect your phone to PC, you have to scan the QR Code displayed on the SHAREit PC app using your SHAREit mobile app. Once the devices are connected, you can begin transferring files between devices in seconds. It uses WiFi to transfer files between devices, so you don't need data connection to transfer files across your devices.
The app can be found in the Windows Store here.
Developer: SHAREit Technologies Co.Ltd