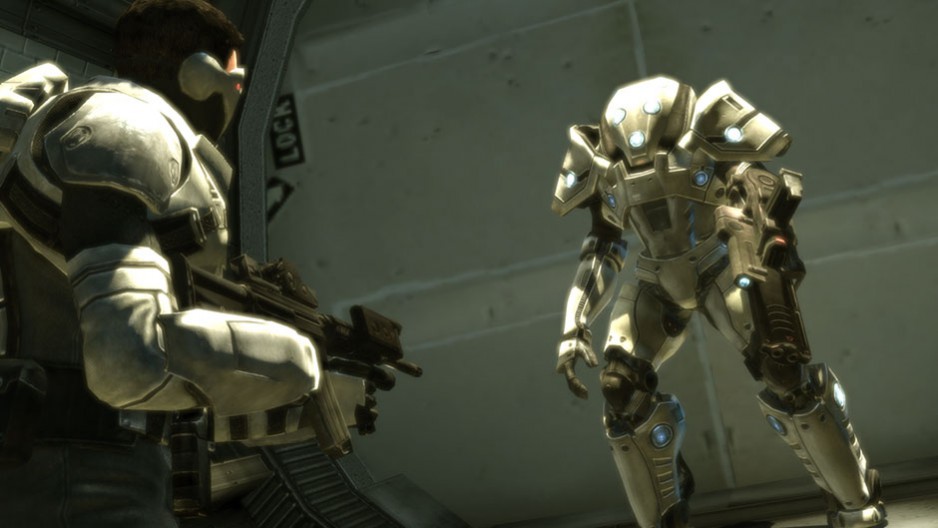 Microsoft today announced the availability of critically acclaimed Chair Entertainment and Epic Games' Shadow Complex Remastered in Windows Store. Shadow Complex Remastered has been updated with graphical enhancements, all-new dynamic melee takedowns, and additional Achievements and Master Challenges.
Story Synopsis:
Shadow Complex Remastered propels lost hiker Jason Fleming into the hollows of government conspiracy, dark political motives, and military upheaval. When Jason and his girlfriend Claire accidentally stumble upon a rogue paramilitary group called The Restoration, it soon becomes clear that the faction's intent is to set in motion a chain of events that will cause America to collapse into a new civil war. Along the way, Jason acquires many high-tech "toys" The Restoration is developing, and eventually becomes a super-powered engine of destruction.
Core Game Play Elements:
– Experience the pivotal modern platform adventure inspired by the classic side-scrolling genre.

– Explore a huge, mysterious game world populated with legions of enemies, challenges, and jaw-dropping boss battles.

– Discover dozens of unique game-altering power-ups and 100+ additional items and enhancements.

– Complete all-new achievements and master challenges.

– Journey through an exciting action-thriller story penned by renowned comic book writer Peter David.

– Features incredible graphics with robust physics, made possible by Epic Games' Unreal Engine 3.
Download it here from Windows Store for $14.99. The Escapists: The Walking Dead game also got released in Windows Store today, read about it here.
Developer: Epic Games Inc.