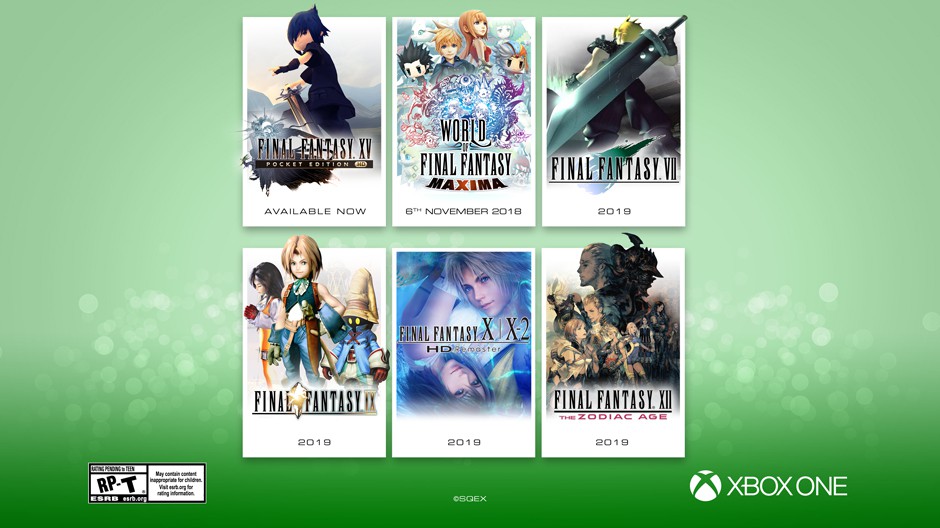 Final Fantasy made a name for itself on Nintendo and Sony platforms, leaving Xbox behind when it comes to several of its titles. That will soon no longer be the case. Square Enix has revealed that seven Final Fantasy games are making their way to Xbox One in the near future, including Final Fantasy VII (the original, not the remake).
The full list of games include:
Final Fantasy XV Pocket Edition HD (available now)
World of Final Fantasy Maxima (November 6, 2018)
Final Fantasy VII (coming in 2019)
Final Fantasy IX (coming in 2019)
Final Fantasy X | X-2 HD Remaster (coming in 2019)
Final Fantasy XII The Zodiac Age (coming in 2019)
If you've never played any of these games, you'll get the perfect chance soon on your console of choice.
Via: Xbox Wire