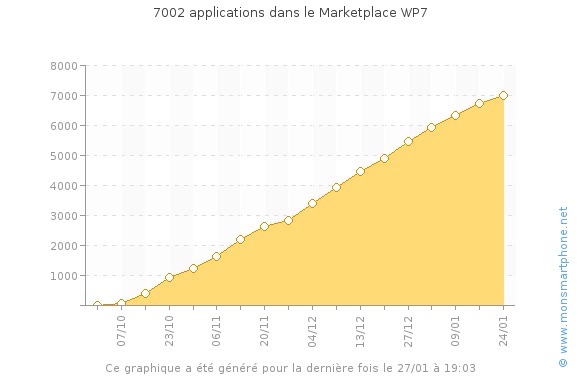 According to MonSmartphone.net, the Windows phone 7 marketplace has hit another milestone, that of 7000 apps. Recently Microsoft announced that there are now 24,000 registered Windows phone 7 developers, who will hopefully continue contributing to the headline number.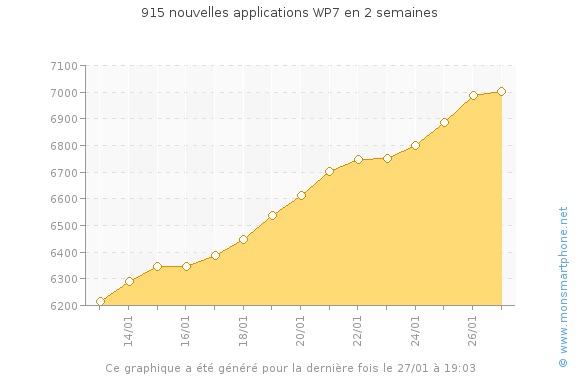 Marketplace admissions over the last 2 weeks.
There has recently been some concern that the pace of application growth has slowed, but MonSmartphone's graph shows that this appears to be a cyclical issue, possibly related to weekends, as there appear to be many more days when app submissions are around 100 per day, and some days when hardly any enter Marketplace.
We should soon know if the Windows phone 7 marketplace maintains its momentum, but with more devices getting into the hands of users successful developers should see their efforts increasingly rewarded.
via WPCentral.com
Thanks Just Visiting for the tip.