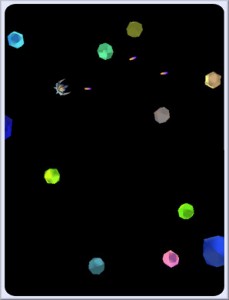 Sensory Overload, a game by Koushik Dutta which uses the G-sensor and hardware graphics acceleration to produce a great visual and user experience has now been adjusted to work on the Samsung Omnia. This should be a real treat for Omnia owners, as they have not shared in the wealth of accelerometer applications which have come out to support the HTC Touch Diamond and Pro series.
The work done to make this port possible should enable most graphics accelerated apps for the Diamond to work on the Omnia. Read more about this on Koushik's blog.
See the video below for an idea what the stylish game entails, and download the application from here.