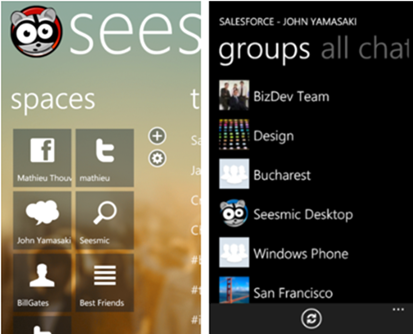 New features and improvements:
– Support of Salesforce Chatter: Add your Chatter account as a space and see your chatter feed, comment on updates, post updates, see your groups and view their feed.
– Support of Facebook Pages and Private Messages: Harness the ability to post to the Facebook pages you're an admin of, from the composer account selector and view your inbox of private messages (in read only).
– Translation of a tweet to English from the action menu.
– Support for Landscape mode in the composer (more to come soon).
– Context menus are now available for quick access to the essential features when long pressing on a tweet, a user or a direct message thread:
– Ability to see and manage attachments in the composer before you upload them, when sending your update.
– Ability to choose the size of the pictures you upload for faster upload times.
– Ability to see the public conversations from a tweet when tapping on "in reply to" inside a tweet.
– Ability to delete an entire direct message conversation.
– Multiple bug fixes.
Source: Seesmic Blog