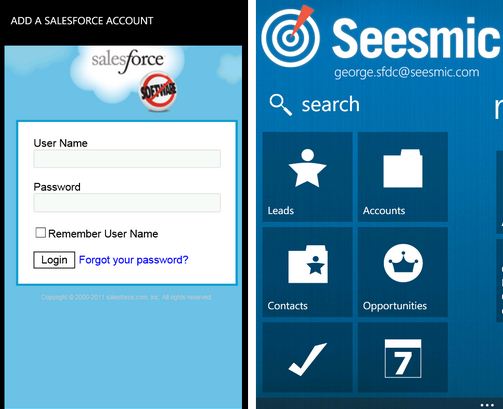 Seesmic was one of the social client companies a year ago before it transformed into the enterprise space by building a client for Salesforce CRM solution. The app is currently in beta stage and allows you to manage your Salesforce CRM life from Windows Phone.
App Description:
Seesmic CRM for Salesforce Beta is the best way to manage your Salesforce CRM life in one powerful and simple app.

– Spend less time logging information in the office and more time in the field
– Easily look up information on Leads, Contacts, Accounts and Opportunities
– Log phone calls and meeting minutes, and create activities and follow-up tasks
– Full integration of salesforce.com standard Objects and Activities
– Full implementation of custom fields and access rights granted by the Org Admin
– Quick Object and Activity creation and editing
You can download the app here.