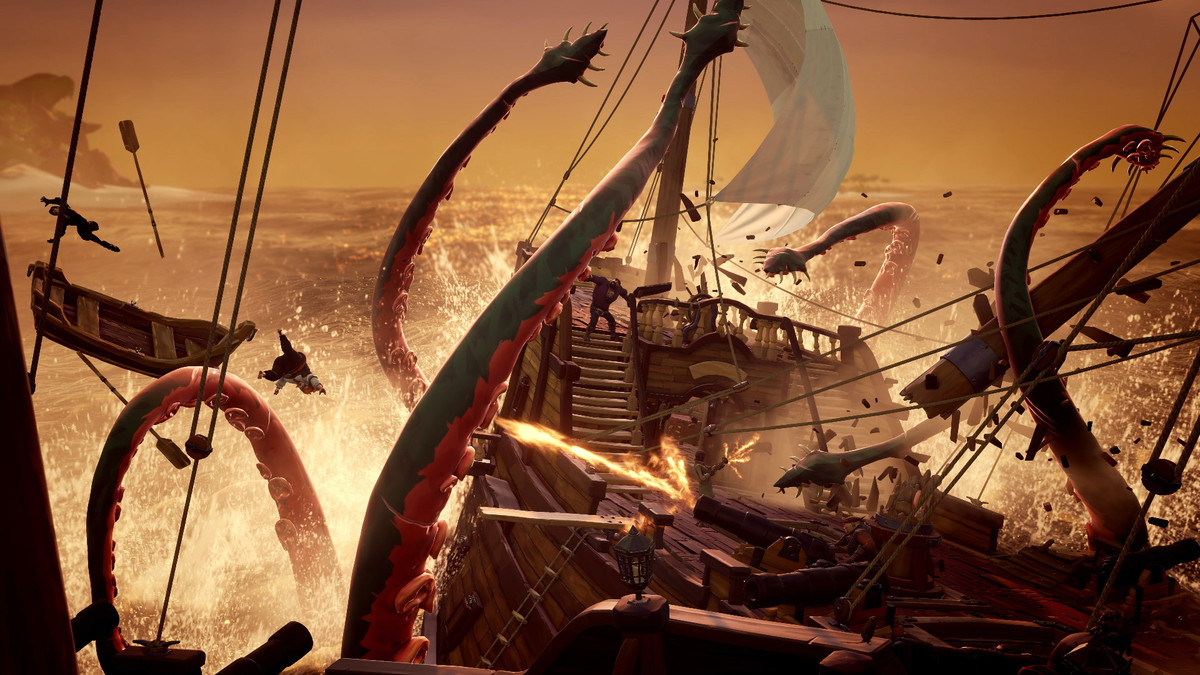 Before you jump into Sea of Thieves on March 20, you may be wondering how well your PC can run it. Well wonder no more as Rare has revealed the game's system requirements on Windows 10.
The image below highlights what specs you'll need in order to hit certain frame rates and resolution, from 540p 30FPS all the way up to 4K 60FPS.
As stated by the team at Rare, they set themselves with a goal early on of "how low can you go." If you have a low-spec laptop, you'll still be able to play the game at a stable 30 FPS, but with a much lower resolution. This gives players who don't meet the recommended minimum specs a chance to enjoy the game.
PC players will also have the ability to to change the field of view, unlock or lock the framerate, rebind keys, change video settings, resolution and graphics options. Full ultra-wide support and an FPS counter are available as well.
Because Sea of Thieves is an Xbox Play Anywhere title, you can play it on Xbox One and instantly jump over to the PC version if you originally purchased it digitally.
Earlier today, it was revealed that Sea of Thieves will not contain loot boxes. A listing for an Xbox One S 1TB Sea of Thieves bundle also leaked on Amazon.
Source: Windows Blog