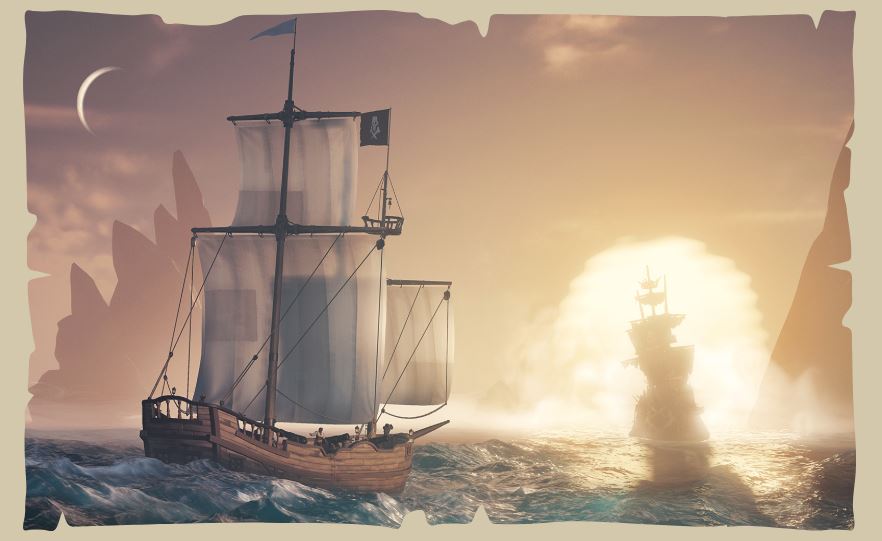 Rare has announced that Sea of Thieves' second free content expansion, Cursed Sails, is set to release on July 31.
For the first time, the sails of ships you see on the horizon may not be other players. As Rare notes, skeleton crews have been added to the game.
"The decks beneath those masts may now be manned by skeletal marauders returned to the seas from their restless graves. All that sustains these grinning terrors is a thirst for battle that leads them to terrorize Outposts and call out defenders to face them on the tides…"
In addition, a new ship type is being added called the Brigantine, specifically tailored for crews of three players. So now smaller crews won't need to struggle with controlling a Galleon. Along with the permanent addition of the Brigantine, an Alliance system is also being added that encourages players to team up for greater challenges and share the vast rewards.
Via: Sea of Thieves