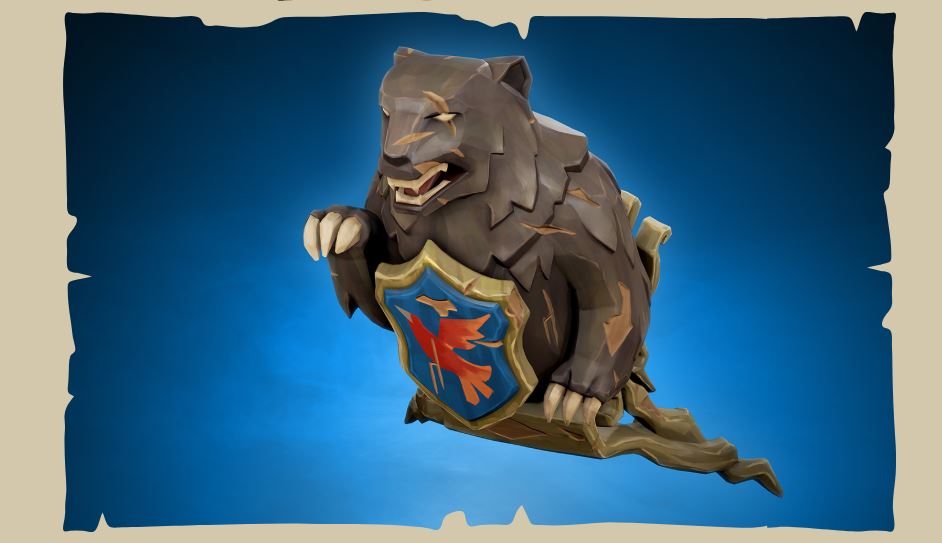 Rare's beloved mascots Banjo and Kazooie celebrate their 20th anniversary this year, and to commemorate the occasion the developer has added a little tribute to them in its latest game, Sea of Thieves.
Alongside patch 1.1.5, players will be able to purchase a special Banjo-Kazooie themed figurehead. The "Bear & Bird Figurehead," as it is being called, will be available for 1998 gold, an appropriate price and homage to the game's launch. This figurehead will only be available for a limited-time and can be purchased during the month of July, so act fast if you want to grab it.
You can read the rest of the patch notes below.
Updates
Bear & Bird Figurehead – Now stocked by the Shipwright to celebrate Banjo-Kazooie's 20th anniversary.
Rock the Boat – Upon impact, cannonballs now apply a rocking effect to ships.
PC Exit to Desktop – Players on PC now have the ability to exit to desktop from the front end.
Shop Clutter – Player Titles no longer remain in the shop when purchased, reducing the amount of clutter in the clothing shops.
Performance Improvements
Multiple server and client crash fixes.
Further improvements and optimisations for all platforms are ongoing.
Fixed Issues
Multiple Megalodons will no longer spawn in the same zone.
Megalodon encounter music will no longer be heard on the Ferry.
'Crew Management' and the 'Allow Friends to Join' text is now localised to all languages.
There is no longer an invisible rock in Thieves' Haven.
'Skeleton Exploder' Title now shows the correct icon in the Vanity Chest.
There is no longer a wall on Plunder Valley that players can clip through to see outside the map.
VFX for lighting a gunpowder barrel now correctly appear connected to the fuse.
Players will no longer be teleported back to their ship when they shoot themselves from the cannon on the north side of Devil's Ridge.
Header and footer UI in shops is now consistent with the rest of the UI menus.
The 'More' button on all radials now properly updates when key bindings are changed and will no longer remain the same button.
Resource barrels on ships will not longer periodically restock if they are below the default level.
Via: Sea of Thieves