This calculator verifies the application of the 90/180-day rule and shows the length of the authorised stay or the overstay within Schengen states.
The maximum duration of the authorised stay is defined as '90 days in any 180-day period'. The notion of 'any', implies the application of a 'moving' 180-day reference period, looking backwards at each day of the stay (be it at the entry or at the day of an actual check), into the last 180-day period, in order to verify if the 90/180-day requirement continues to be fulfilled.
While this may sound simple in fact it could be challenging to calculate how many days exactly you're permitted to spend on a particular date of entry taking your previous travel history into account.
Schengen Calculator performs such a calculations of travel days remaining from particular date and keep your Schengen travel history in one place so you don't need to keep it in mind.
The features: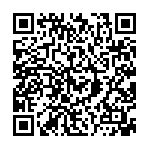 Automatic tracking of remaining authorised days to stay within Schengen states.
Live tiles support for the remaining authorised days indication.
Supports both vertical and horizontal orientation.
Download the Schengen Counter here from Windows Store. Application supports Windows Phone 7.5/8.1/10