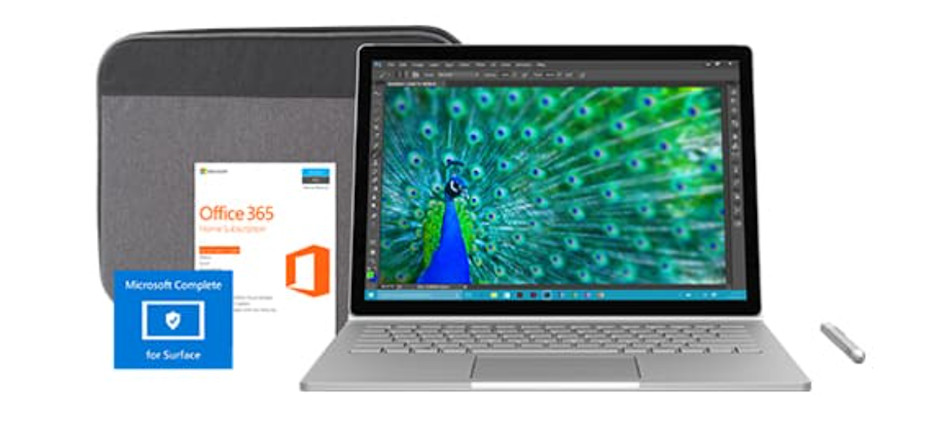 Only until the 26th October, Microsoft is offering a great deal on the Surface Book Bundle, which offers $259.98 savings on a Surface Book with essentials which would together normally set you back $1872.98.
The bundle starts at $1,613 and includes an extended service warranty for two years, which includes accidental drops and spills, a sleeve to protect against the same, available in a variety of designs and a year of Office 365
The Surface Book has been called the ultimate laptop, and of course still transforms into a great tablet which comes bundled with a pen.
Configure your bundle at Microsoft here.