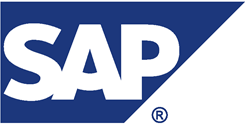 In an interview with Bloomberg SAP AG co-Chief Executive Officer Jim Hagemann Snabe called Windows Phone "a very important platform."
SAP is working on rolling out its Hana technology, which enables processing of large amounts of data on the go, with mobile and cloud products. For example, a company employee can make ad-hoc changes to a sales presentation on his Apple Inc. iPad and present the results without delay, where otherwise he may have to ask colleagues to retrieve that information from a database.
SAP is seeking deeper cooperation with Microsoft Corp. and Nokia Oyj on Windows Phone.
"From a business use of mobile, we are probably a year ahead, but it's a very fast-moving market and if you look at the smartphones everyone gets it,"  Snabe said. "This will be a fight for speed."
"We've always said we'll support all leading mobile platforms, and Windows Phone definitely belongs to that category," Snabe concluded.
Microsoft is working to make Windows Phone more business friendly, but is expected to only make a final push when Windows Phone 8 arrives at the end of the year.
Via BusinessWeek.com