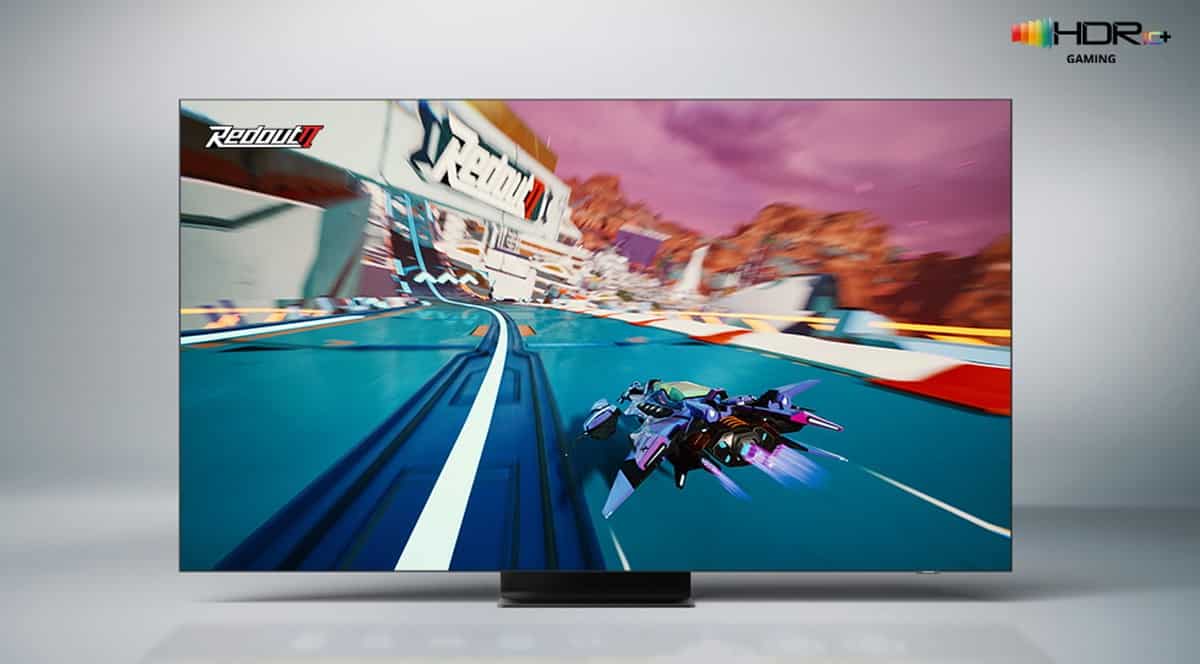 Today, Samsung announced that select 2022 4K and 8K TVs and gaming monitors will support the new HDR10+ GAMING standard.
The new HDR10+ GAMING standard will enable HDR gaming experience without the need for manual calibration across a variety of display technologies for various input sources, including consoles, PCs and more. With automated HDR calibration, the upcoming Samsung 2022 4K and 8K TVs and gaming monitors will deliver great visual experience during gaming.
About automated HDR calibration:
By removing the need for manual settings when games are loaded, something previously only possible with movie and television content, the game engine automatically optimizes video game content in real-time.
This feature ensures details in the dark shadows and preserves the brightest highlights so that gamers can see and react to everything on the screen.
It also configures the display to "true reference mode", providing better color, also without the need for gamers to spend additional time with game settings.
Source: Samsung