I think it is true to say that Samsung's new Galaxy Beans headphones are somewhat of a disappointment, mainly due to issues related to ineffective active noise cancellation.
The issue is the open design of the device whereas an in-ear canal design would have a much easier job of cancelling out outside noise.
Now Samsung appears to be working on a new generation of Samsung Galaxy Buds wireless headphones which may address the problems.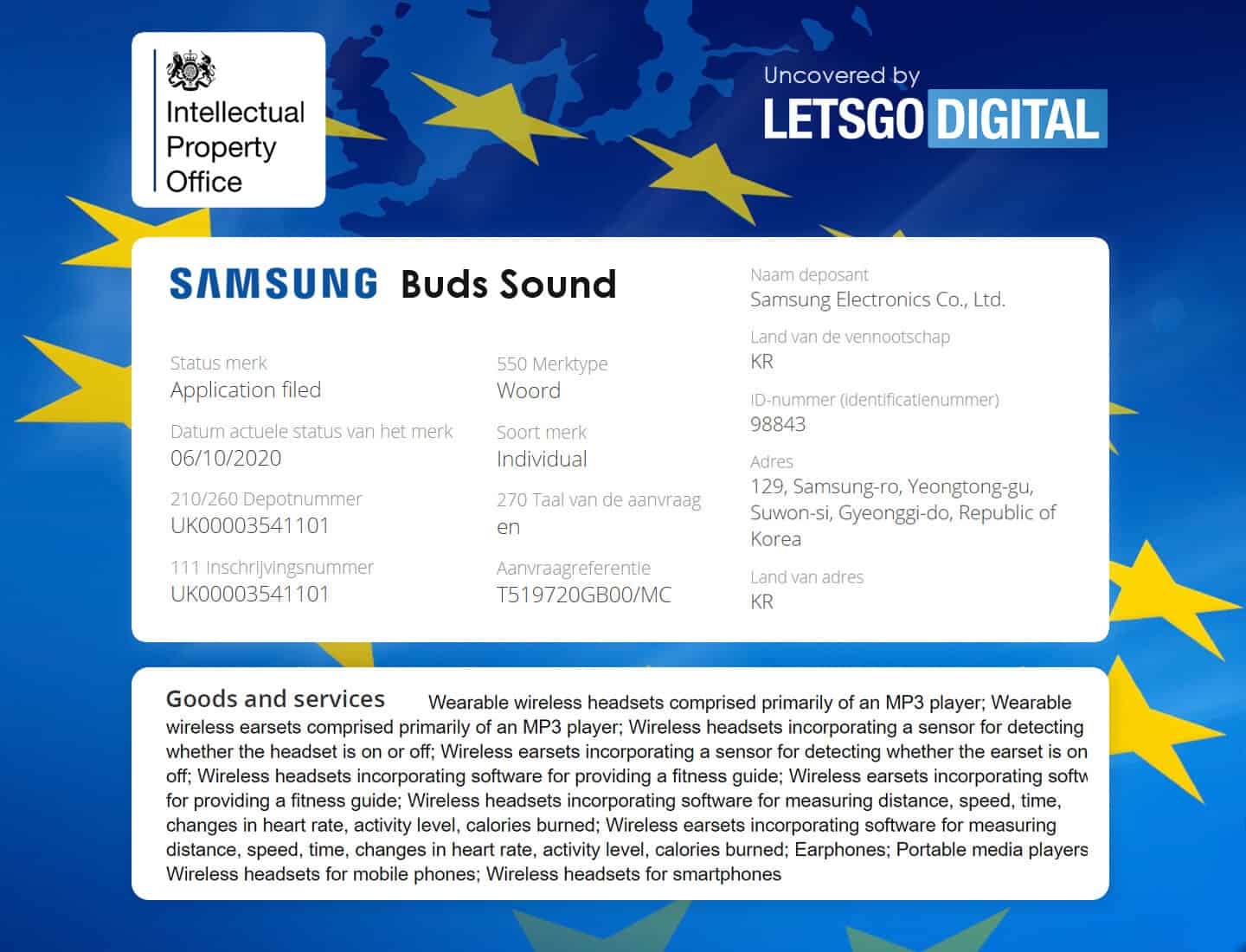 Uncovered by LetsGoDigital, the Samsung Buds Sound are wireless headphones with what appears to be a fitness function, similar to the original Galaxy Buds.
Samsung Buds Sound trademark description notes:
Wireless headsets for smartphones; Wireless headsets for tablet computers; Headphones; Wearable wireless headsets / earsets comprised primarily of an MP3 player; Wireless headsets / earsets incorporating a sensor for detecting whether the headset is on or off; Wireless headsets / earsets incorporating software for providing a fitness guide; Wireless headsets / earsets incorporating software for measuring distance, speed, time, changes in heart rate, activity level, calories burned.
With Samsung having now released headphones with ANC, it seems highly likely the feature will be present in future headphones.
Is this the one our readers are waiting for? Let us know below.