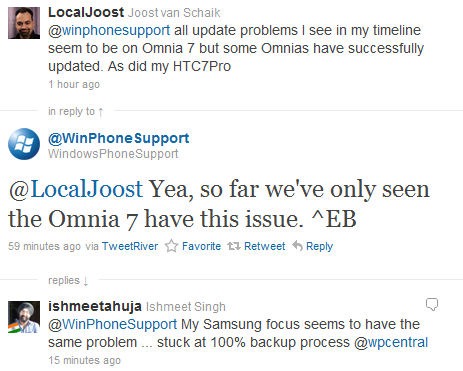 It appears some Samsung Omnia 7 and Samsung Focus handsets are having problems with the mini update Microsoft is pushing out.  For some handsets the  update gets stuck at 100%, and the process can not complete. Fortunately it does not result in bricked phones, but it does not bode well for the coming NoDo update in 3 weeks time.
Once a fix or work around pops up we will be sure to spread the news.
Update: Some report a factory reset enables the update to proceed, and Repne suggests  it is due to old Samsung Omnia 7 firmware (JI9, JJ4), with JK1 works fine. There is also a suggestion the issue may be due to 64bit versions of the Zune desktop client.
We suggest in general sit tight and wait for a definitive fix.
Via WPCentral.com