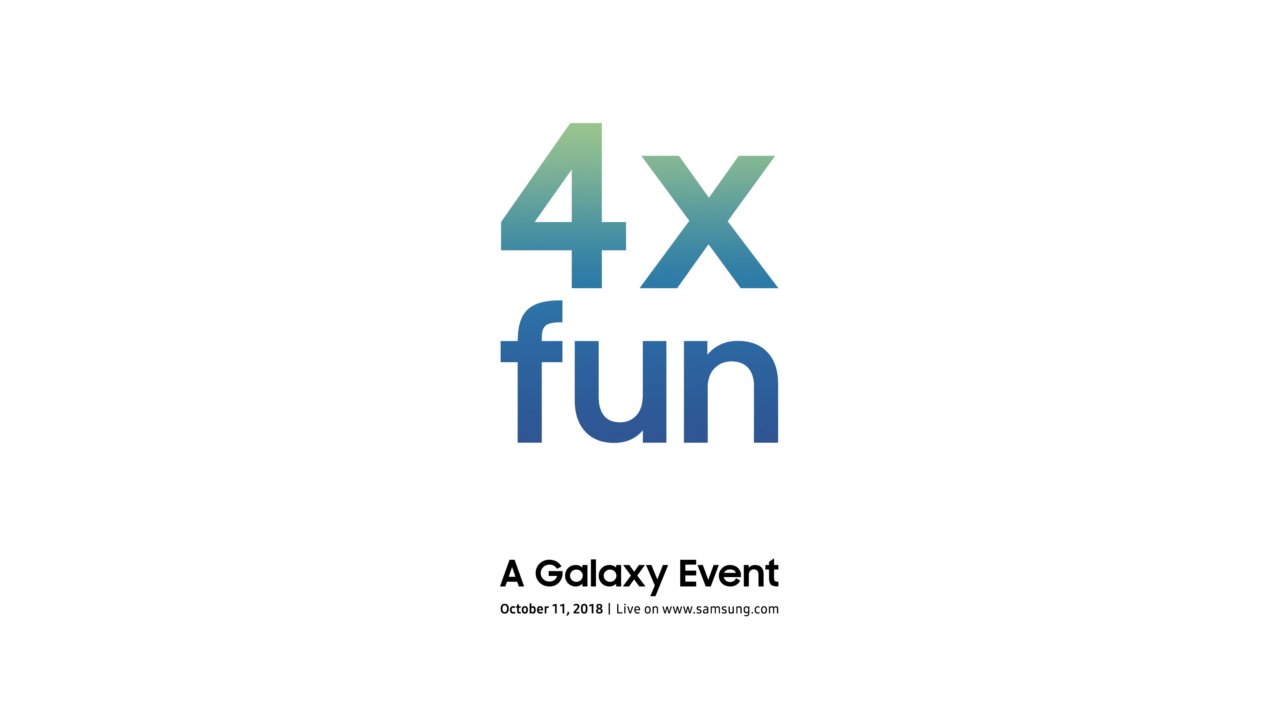 Last month Samsung launched the Galaxy Note 9 in an event in New York. However, it looks like the company isn't done with Galaxy devices just yet. Samsung has announced another event on October 11 and it's related to a Galaxy device.
The event says "4x fun" which could mean anything including the fact that Samsung is launching a Galaxy-branded device with quadruple camera setup. Samsung's official blog, on the other hand, mentions the launch of a new device with a Galaxy Event.
Samsung's newest Galaxy device is bringing more ways to express yourself than ever before. Capture the fun with Samsung as the company celebrates the launch of the new device with A Galaxy Event on October 11, 2018.

– Samsung
With Samsung announcing their event on 11th October, we will now have 3 major events within the first two weeks of October.
Via: Thurrott