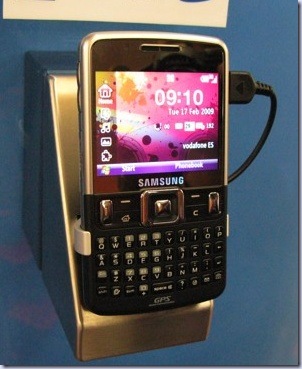 Apparently hidden away in plain sight, the much leaked but unacknowledged Samsung Valencia Windows Mobile 6.1 smartphone (leaked by eXpansys as the C6625) was revealed at Microsoft's Windows Mobile (or is that Phone) booth.
The specs are relatively modern, with 3G, GPS and 128 MB RAM, which and it features a custom today screen reminiscent of Samsung's Touchwiz interface.
Read more at Engadget.com here.