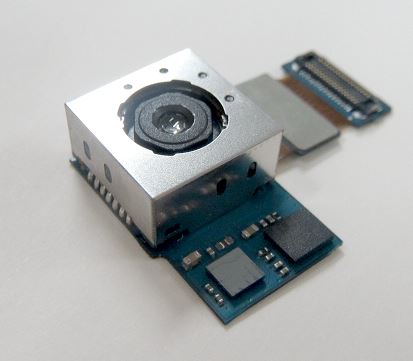 Samsung today announced they have developed a new 13MP camera module with an OIS tech for smartphones and mobile devices. Samsung claims that this next generation camera chip will offer twice the stability and eight times brighter images than its predecessors.  Also the OIS can correct an angular error of up to 1.5° which is twice that of the existing OIS image sensors.
The module will run on low power and the dimensions will be of 10.5 x 10.5 x 5.9mm. Samsung also announced that it is not just for Samsung smart devices, instead it is in business negotiations with other smartphone OEMs as well. The device will this module will start shipping in first half of 2014.
When Nokia announced hardware based OIS last year, it was the first OEM to do that. Now that every other OEM is shipping devices with OIS camera capabilities, Can Nokia once again trump others by announcing their next generation OIS technology next year?
via: Engadget Source: Samsung (translated)