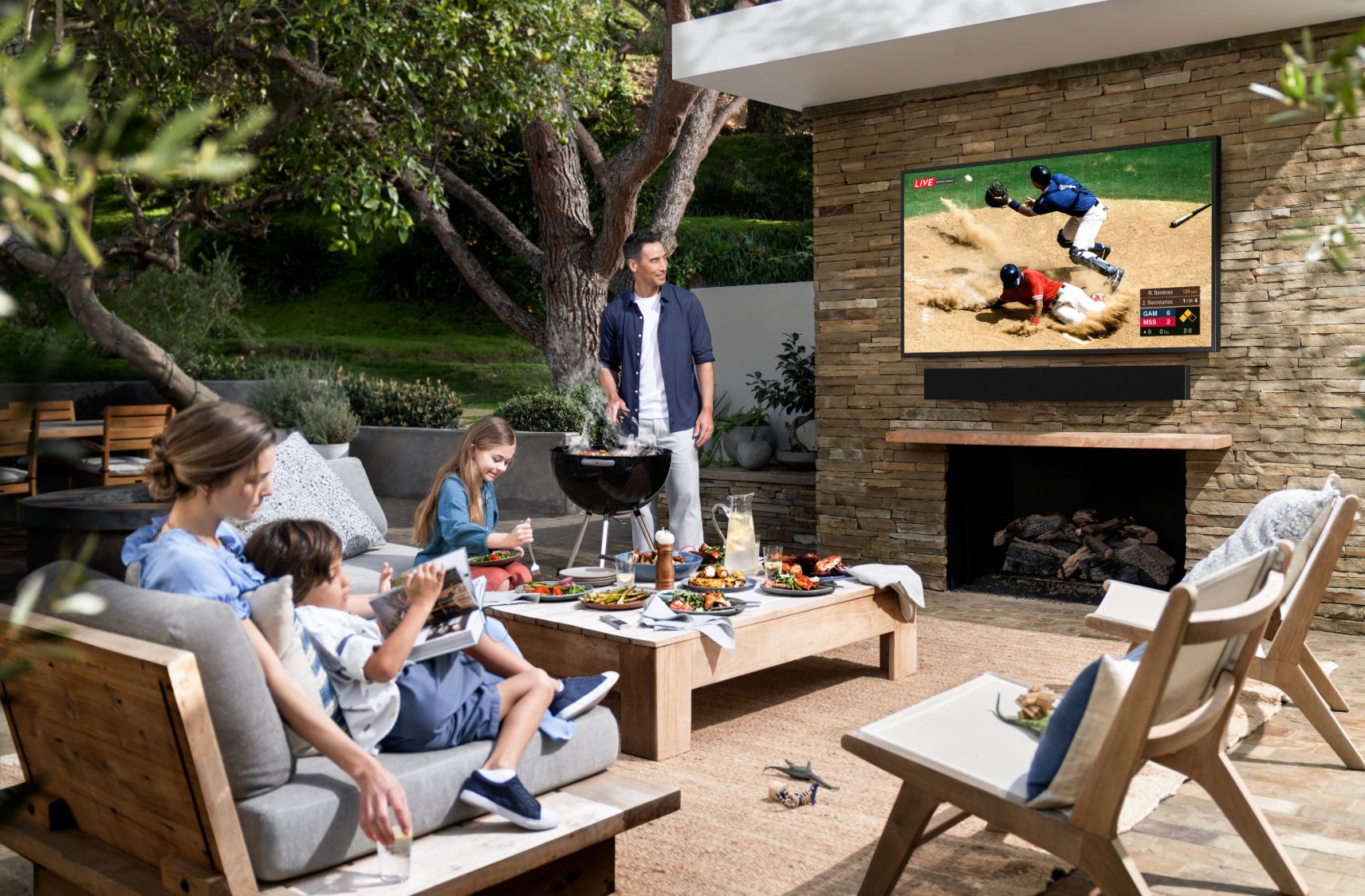 Samsung today announced The Terrace, its first outdoor 4K QLED TV that is specifically designed for harsh environment involving light rain, sunlight and dust.
Highlights of The Terrace:
It is designed with weather in mind – with an IP55 rating, the Terrace's display boasts weather-resistant durability against water and dust, and comes fitted for easy installation outdoors across a variety of settings.
Available in 55-, 65- and 75-inch models.
It provides a brightness level of 2,000 nits, ensuring that you'll be able to enjoy content in crystal clear quality, even in broad daylight.
Its QLED 4K display is perfect for sports fans: with a high motion rate of MR240.
The display also features anti-reflective coating to minimize unwanted glare, as well as adaptive picture technology to optimize content for its surroundings.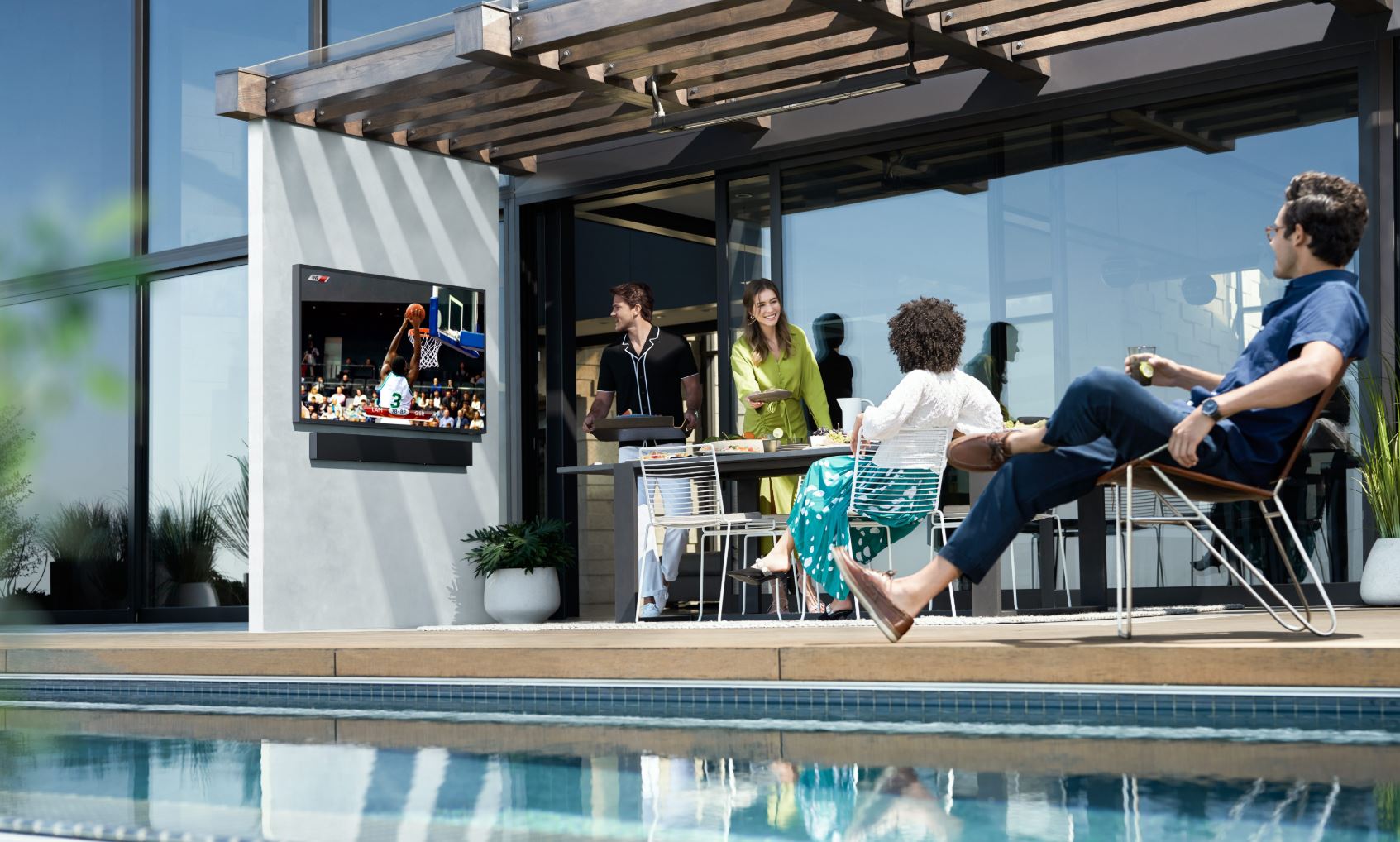 Highlights of The Terrace Soundbar:
The Terrace Soundbar offers dynamic sound and can be connected with The Terrace wirelessly.
With an IP55 rating just like the display, the Terrace Soundbar is built to be weather-resistant and durable outdoors.
To deliver on that, the Terrace Soundbar features distortion cancelling technology. By cancelling distortion before it happens, it delivers a deep and clear bass sound from its built-in woofers.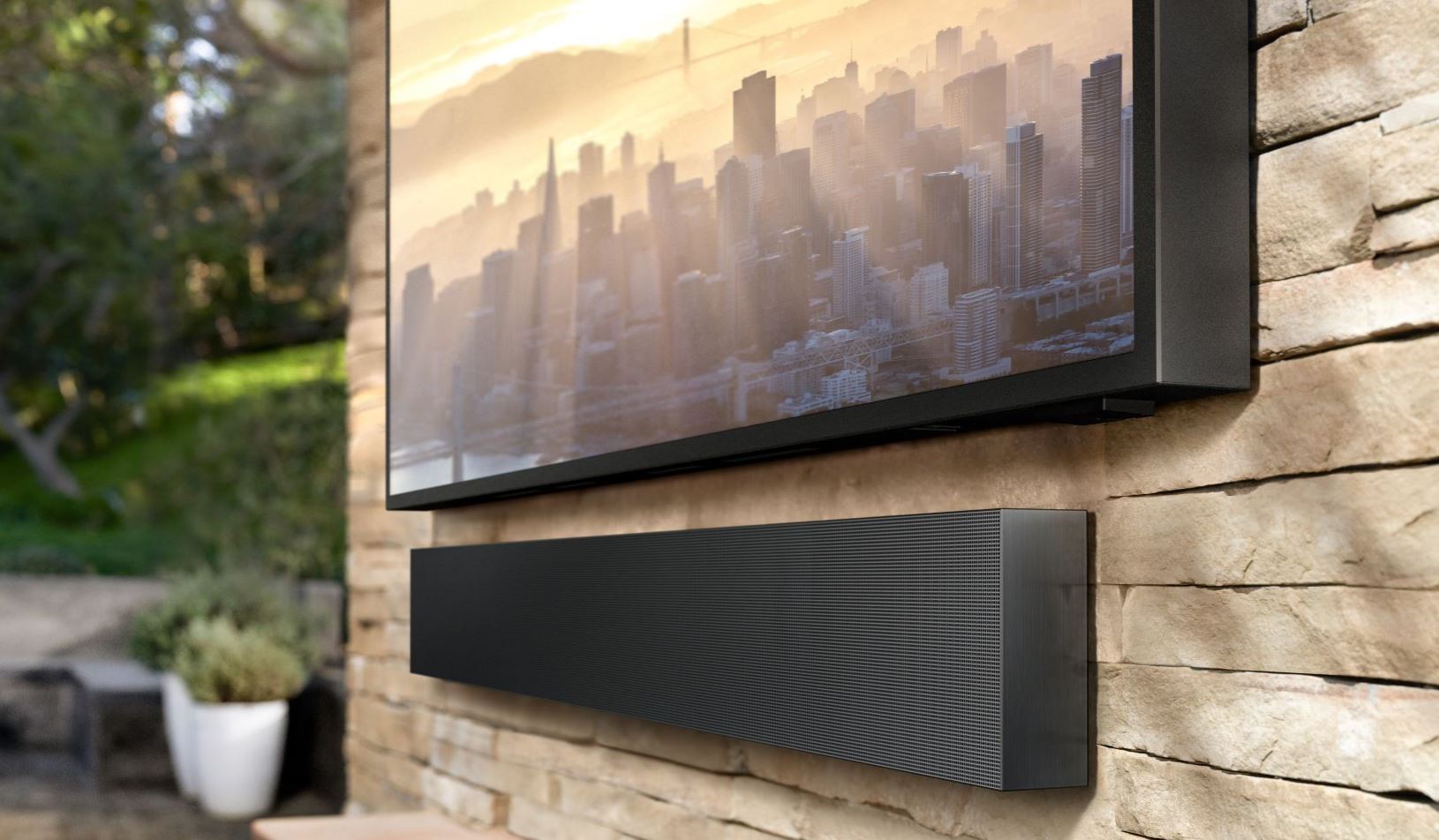 Source: Samsung