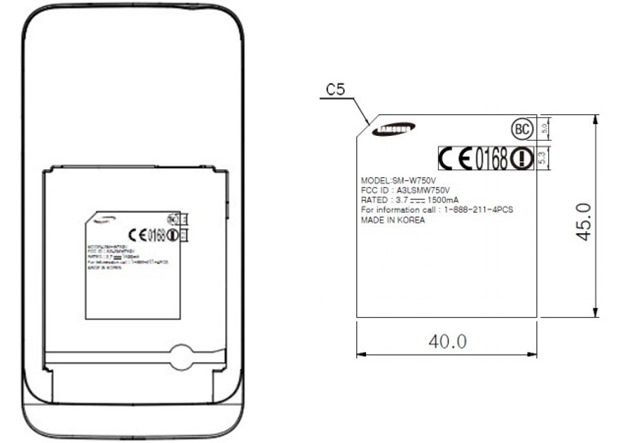 Samsung's new higher end Windows Phone can not be too far from market, as the device has just won FCC approval.
The handset, which either has a 5 inch 1080P screen or a 4.3 inch 720P one, and then also a Quad-core Snapdragon 400 processor, is heading for Verizon.
Samsung was kind enough to include some scale in their diagram but if those are believed we are looking at a 100 x180mm handset, which seems rather too big and exceeds the size of the Nokia Lumia 1520.
That means the screen size mystery continues for at least another day, but the handset is clearly going to hit the market soon, so we should soon know for sure.
Via Engadget.com