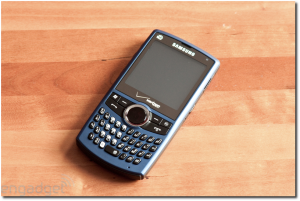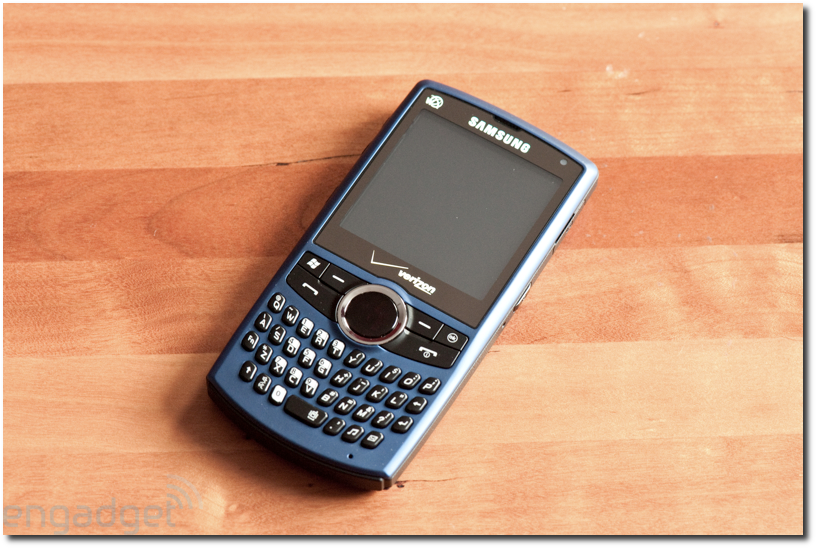 Engadget just published their hands-on experiences with Verizon Samsung Saga and according to them, this seemingly uninsparing Windows Mobile device is the best business phone in Verizon's catalogue.
Put simply, the Saga is a world-class execution of function over form. Take the great keyboard, the great feel, the best-in-class optical mouse, the tried-and-true (but admittedly boring) WinMo 6.1, and global roaming, and this just might be the best business phone Verizon's got in the stable. Yeah, the Storm's great and all — but until it's rock solid enough to trust day in and day out, we're thinking this segment of the market is going to want safety, security, and familiarity over a fancy click screen.
Engadget enjoyed their time with the Saga, and that is mostly due to the great keyboard, the form factor and the optical mouse of the device. The questionable blue shade on the front cover of the device was, as expected, listed in the disadvantages of the device, but nothing else bad was pointed out.
To read Engadget's full hands-on with Samsung Saga, click here.