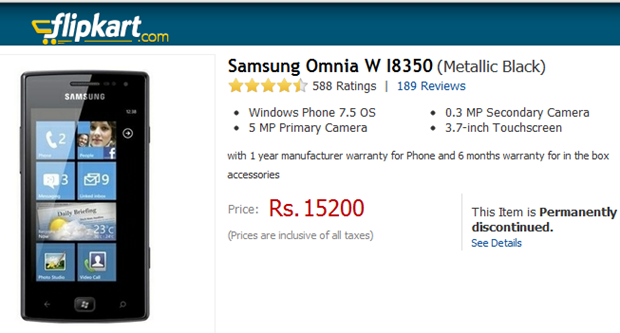 The Samsung Omnia W, a relatively good seller on Flipkart in India, appears to have been permanently discontinued there.
At present the reasons are not clear, but the explanation ominously says:
When is an item Permanently Discontinued?
This product is no longer available on Flipkart because it's obsolete and/or production for it has been discontinued.
With the very similar Samsung Omnia M being launched in China yesterday it may simply be a case of Samsung replacing one product with another. That handset has however not popped up on Flipkart yet, leaving us guessing at the moment.
Thanks Arun for the tip.