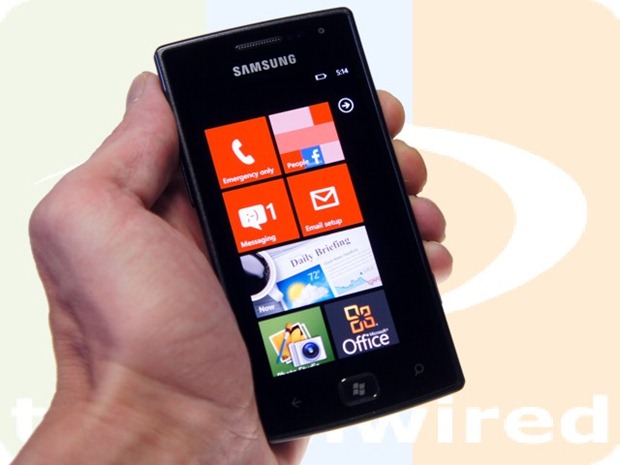 The:Unwired have published some pictures of the Samsung Omnia W, which may be the only Samsung Windows Phone 7.5 handset made available in Europe over the next few months.
The note the device has a Super AMOLED (not Plus) screen and a VGA front-facing camera, and note the ALLShare DLNA app works well, as does the Video Calling app.
The Samsung Omnia W is an upcoming Windows Phone with a 3.7" S-AMOLED screen, HSPA+ data speeds, and a 1.4 GHz single-core processor. The phone has a 5-megapixel rear camera, a front-facing camera, gyro sensor, and 8 GB of storage. It will be released in most countries in Q4 2011, and will be released in the United States as the Focus Flash. Full specs…
Read more and see more pictures at the:Unwired here.