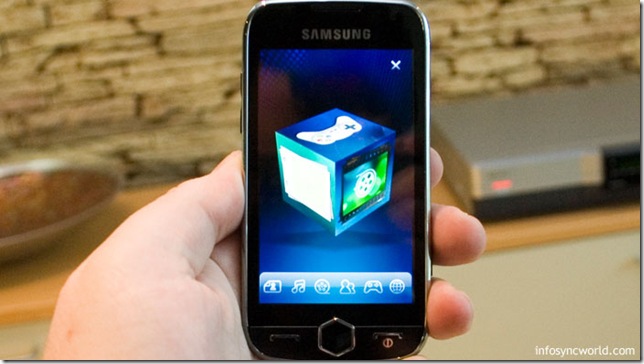 Infosync has had a brief hands-on with the Samsung Omnia II and have recorded a gallery of pictures and their impressions.
They note the massive 3.7 inch AMOLED screen will be the largest OLED screen on a mobile device, which helps with Samsung's often too large widget system, which now fit nicely on the Omnia 2's large display. They found the WVGA screen bright and crisp, with sharp colours and deep blacks providing a nice contrast.
The multiple home screens seemed reminiscent of the Android home screen and in manipulating the widgets they found the Samsung Omnia 2 seemed plenty responsive, and the interface built almost entirely with large, finger-friendly buttons with Windows Mobile features having been mostly retooled for touch.
The version Infosync tested had an 8 megapixel camera, but a 5 megapixel version have also been seen. While Samsung insisted the smartphone will be coming to Verizon, the carrier has not commented on this yet. It is unknown exactly which configuration will be coming to US.
To whet our appetites here is video by PhoneDaily.com of the device playing video, which looks smooth and gorgeous on the high resolution screen.
Read Infosync's full impressions and see their gallery of pictures here.