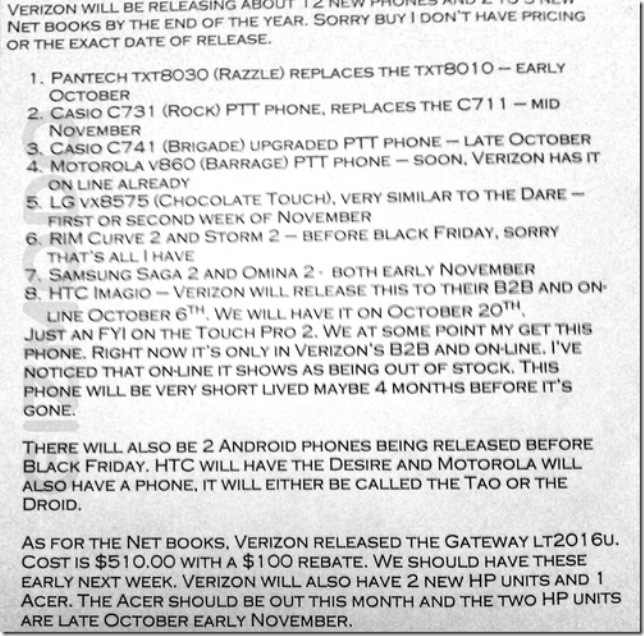 Gizmodo and their reliable sources…. What can one say?
Their tipsters apparently just dropped them Verizon's Q4 line-up, likely intended for their retail stores, and it carries some interesting Windows Mobile titbits.
In there is the Samsung Saga 2 and the Samsung Omnia 2, both set for release in Early November.  Also there is the HTC Imagio, which will be available for business customers right now, and on the 20th for everyone else.
The most interesting and bizarre entry however is listed for the much demanded HTC Touch Pro 2.  It appears retailers "my (sic) eventually get this phone" which is currently only available (or not) online, but that the handset will be out of the market the end of Q1 2010.
Now this may be wonderful news if its due to be replaced by a snazzy Windows Mobile 7 device, but 5-6 months is an extremely short life-time for such a popular device.
Do you find the above believable? Do our readers have any theories?  Let us know in the comments.
Gizmodo via Crunchgear.