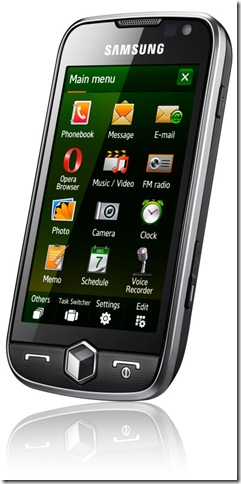 Well, here is some interesting news straight from the horse's mouth.  Microsoft Austria has announced that the Samsung Omnia 2 with its amazing WVGA AMOLED screen will be released end of September.  Not only that, the device will be fully loaded from the get go with Windows Mobile 6.5.
The smartphone will be launched on Austria's A1 government carrier, who owns 42% of the market in that small country.  It is unknown if it will arrive elsewhere first, possibly sans Windows Mobile 6.5.
Read the full press release here (German).
Via TamsPPC.