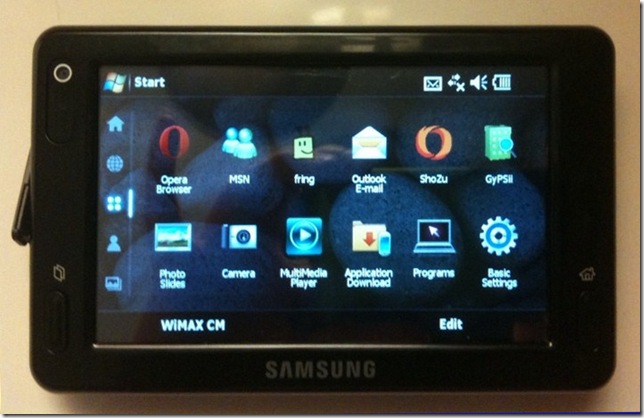 Jen from Pocketables has published some details on the Samsung Mondi which she has gained from experience of owning the product. In her words:
While an official list of specs can tell you a lot about a device, the best way to truly get a feel for something and understand its nuances is to spend some serious quality time with it. Sure, playing with a display model at a store or checking it out at an event can often be the basis of a purchasing decision, but it's often only after you've taken a device home and used it for a considerable amount of time that you really get to know it.
She notes small aspects, such as that the accelerometer only works in a few apps to rotate the screen, and that it is otherwise a landscape only device, bigger ones such as video calling not being supported yet, and really strange ones such as Samsung seemingly having found a way to lock down the registry, preventing edits from sticking.
Of course there is good parts, such as the good sound quality, the unusually fine control over the keyboard backlight and how great the soft keyboard is.
Read more at Pocketables.net here.