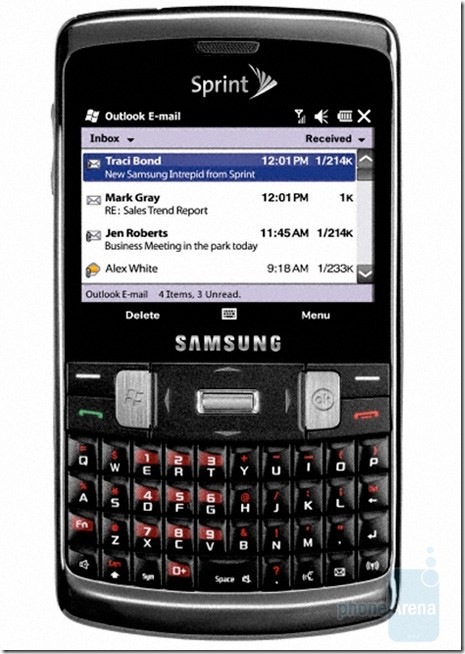 Palm's Windows Mobile-based Treo Pro is not going to see a Windows Mobile 6.5 update or any further development, which means if you want a new Windows Mobile Professional smartphone with a front-facing QWERTY keyboard your options have been limited. 
The Samsung Intrepid however offers a solution, offering a Windows Mobile 6.5 Professional smartphone with a 2.5 inch QVGA touch screen, EVDO Rev A, WIFI, world roaming, support for Sprint Navigation and 3.2 megapixel camera.
The smartphone should be available from Sprint on Sunday, October 11 for $150 after a $100 Mail In Rebate.