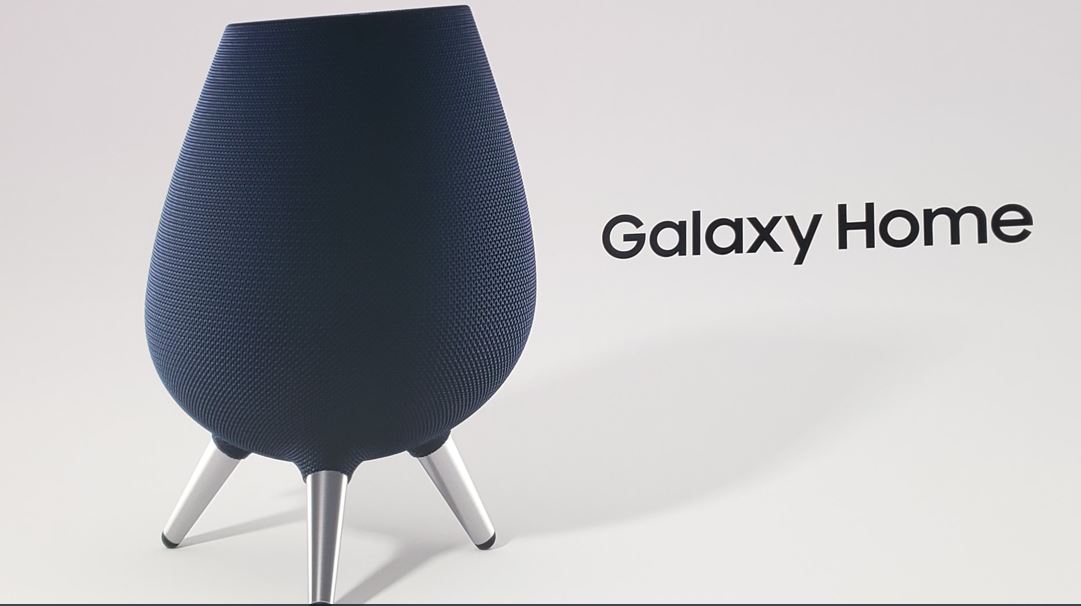 Samsung was originally meant to release its Samsung Galaxy Home by April this year but obviously missed that deadline.
Now the Korea Herald reports that the device is still heading to market, and should hit shelves "mid-second half of the year," which we take to be around August/September 2019.
The Bixby-powered device was announced way back in August meaning it would have taken around a year to come to market.
That speaker is a high-end device that offers many smart features along with powerful sound experience. Thanks to AKG sound tuning, 8 speakers and subwoofer, the Galaxy Home will offer unparalleled sound experience. It also features far-field microphones to recognize your voice from distance and direct sound at you.
The device enters a crowded field, and given the delays, some may wonder why Samsung is even bothering. According to Samsung CEO Hyun-suk Kim however the device as "the center of Samsung's home appliances," and therefore quite important.
A smaller version has been spotted slipping through the FCC, but Kim declined to comment on this.
The smart speaker is likely to be ideal only for those who are deeply immersed in Samsung's ecosystem, but given that the company makes from fridges to TVs to PCs and of course smartphones this would not be too difficult.
Via Engadget.com, 9to5google